VIDEO: Suspects caught on camera firing the shots that killed 21-year-old Burien man
BURIEN, Wash. – The family of a 21-year-old shooting victim is searching for answers. The mother and aunt of Eddie Plata Jr., known as 'Junior,' are pleading for the community to come forward with information to find his killer.

"He was my spoiled brat. He was my left hip," said the shooting victim's mother, Carmen Requena.

Requena remembers Junior fondly as she and her sister, Maria Rios-Gerstner, look at his pictures -- memories they keep close to the heart.

"He loved his Mama," said Rios-Gerstner.




Despite the soft spot for his mom, Junior hit hard times. His mother says he joined a gang three years ago in Burien called 'VL.'  But a year and a half ago, she says, he wanted a fresh start after realizing that was not the lifestyle for him.

"He didn't hang out with those crowds. He had different friends and he was trying to get himself together, but he unfortunately didn't have to opportunity for it," said Requena.

Junior was gunned down on April 12, 2017 while standing in front of an AM-PM mini-mart off Ambaum Boulevard and 136th Street SW in Burien. Surveillance video shows three men running through a parking lot, the muzzle flashes as they fire several shots and then the three of them running away with one suspect in all black clothing outpacing the others.  "These people don`t have concealed weapons permits. They`re running around with stolen guns and killing people and that`s gotta stop," said King County Sheriff John Urquhart. 

"I just felt like my heart had broken. I couldn't believe it. It was the worst thing in the world," said Requena.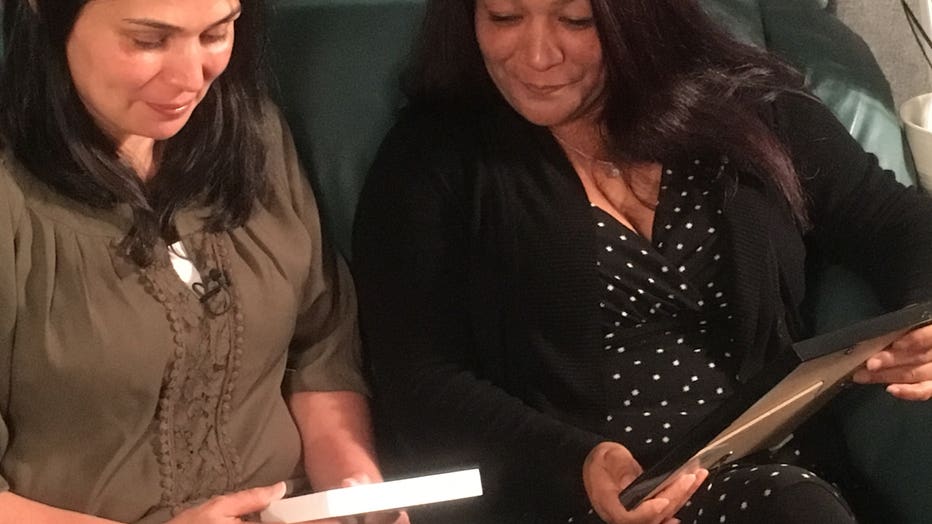 Crime scene tape was wrapped around the Burien gas station as investigators combed through the scene. Junior was killed in Burien within hours of two other shootings in Federal Way and in the Rainier Valley -- all in South King County.

"There are ebbs and flows in violence that has occurred between the gangs and we're in one of those periods of times where the violence is more active," said King County sheriff's Capt. Scott Somers.

That means more shootings, more killings, more families left devastated.

Somers said the recent rash of violence is because of a conflict between Hispanic gangs.

"We know who they are. We're going to be watching their activities. We know how they operate," said Somers.

He's asking the community to step up and speak out.

"It's the community that has to work together as a team that helps us successfully arrest and prosecute people before anybody gets hurt," said Somers.

Carmen and Maria say their family will keep fighting while supporting the siblings and cousins Junior left behind. Maria plans to move her family out of Burien and away from the neighborhood where her son got off track. She said in the wake of Junior's death, they're demanding justice and answers.

"It's justice -- not just for our family but justice for the community," said Rios-Gerstner.

"You had no right taking my son's life and you will pay for what you've done," Requena said in a direct message to the killers.

Somers said the community must be vigilant and come forward with any information regarding all crimes.

If you know anything about the killing of Eddie Plata Jr., you're asked to call Crime Stoppers of Puget Sound. You can leave an anonymous tip and get up to a $1,000 reward for information leading to an arrest. Call 1-800-222-TIPS.