Video shows suspect in Federal Way road rage murder; family offers $4,000 reward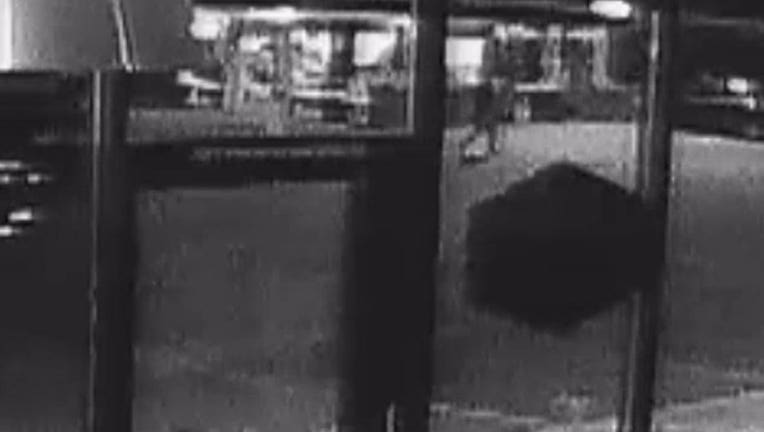 FEDERAL WAY, Wash. -- Tuesday marks one year since a new father was shot to death on the way to the hospital to see his wife and newborn son.

His widow and Federal Way Police are still pleading for your help to identify the suspect.

For Irina Sloboda and her new baby boy, nothing has been the same since her husband was murdered on September 26th, 2016 in Federal Way.

"I never planned on burying my husband at 30 years old," she said.

The killer didn't just take Dennis Sloboda. A piece of her died, too.




"That's what tortures me the most is that we were really, really happy," said Irina.

She named her son Dennis in memory of his father.

"He just had this happiness in his eyes. I always told him he was a better person than I was. He was more patient. He was really kind," said Irina.

The night Dennis was killed, Irina was in the hospital waiting for him. Their baby boy had been in the NICU after being born premature.  He was set to move to a regular room and Irina was excited to share that moment with Dennis. He had spent 4 days straight in the hospital with her but had left to pick up a suit from his parent's home that he needed for a job the next day. Irina called him at 10:22 pm.

"They weigh the baby every day to make sure he`s putting on weight. I was like hurry up so that you make it in time to help me," she said.

It was the last time she would ever hear his voice. Seven minutes later, the first 911 call came into Federal Way Police about shots fired.  Officers found Dennis in his silver Lexus on Hoyt Road SW between 320th and 340th shot multiple times.

"A young man's life was ended that day for reasons that we don't know," said Cathy Schrock with Federal Way Police.

So, homicide detectives started to piece together the events that led up to the shooting.  Between 8:30 and 8:45 p.m., Dennis had a confrontation with a driver in a dark-colored vehicle that he cut off in traffic.  Police know this because Dennis drove to his parent's house in Browns Point where he told his brother Anton that an Asian man had threatened him during a road rage incident.  The suspect had followed Dennis home and was stalking him in the parking lot of a strip mall below the home.

"He was like a psycho crazy idiot that was cussing him," said Anton.

Detectives were able to obtain surveillance video showing the suspect pulling into a shopping center in a dark-colored vehicle with a brake light at the top of the rear window.  Investigators don't know what kind of car it is.  The suspect described as tall and thin gets out and walks over into a lit area of the parking lot where he hangs around for about 10 minutes before returning to his car.

On the way back, he walks with a confident strut that may look familiar to someone who can identify him for police.  Dennis and his brother waited inside the home for about an hour until the coast seemed clear.  He left and was planning to stop at home to pick up a pair of shoes.




"It's now 10 p.m. and we're getting reports from witnesses that another confrontation happened at 320th and Hoyt," said Schrock, who is hoping somebody spotted Dennis' silver Lexus and the suspect's dark vehicle that night.  Witnesses reported hearing loud voices.  Dennis then arrived home and that's when Irina says she spoke with him. Dennis told her he was on the way to the hospital.

"I think he died about 3 minutes after I talked to him," she said.

When police investigate a homicide, they have to consider all possibilities. Dennis did have a criminal record but by all accounts from police, those days were long behind him. His wife and new son were the focus of his life, but did something from his past catch up to him?

"We know that Dennis had some criminal associates. That's clear and if there's something out there that somebody knows, that somebody had it out for Dennis, let us know," said Schrock.

Detectives say nothing they have found leads them to believe his murder was anything more than a road rage incident -- a suspect who felt disrespected by Dennis eager to get revenge.

"It`s not fair. It`s not right that this guy can live freely and  think that he can just take somebody away that meant so much to so many people," said Irina.

The Sloboda family and Crime Stoppers of Puget Sound are offering a $4,000 reward to anyone who can help identify his killer.

"I do think that somebody out there knows something and I really hope they can come forward so that my husband can have some justice," said Irina.

If you have any information on the Asian suspect in the dark vehicle or know anything about who might have killed Dennis, please call Crime Stoppers at 1-800-222-TIPS (8477) or submit the information at www.crimestoppers.com You will never be asked to give your name. It is completely anonymous.