Video shows man setting Tacoma coffee stand on fire; police seek help to ID him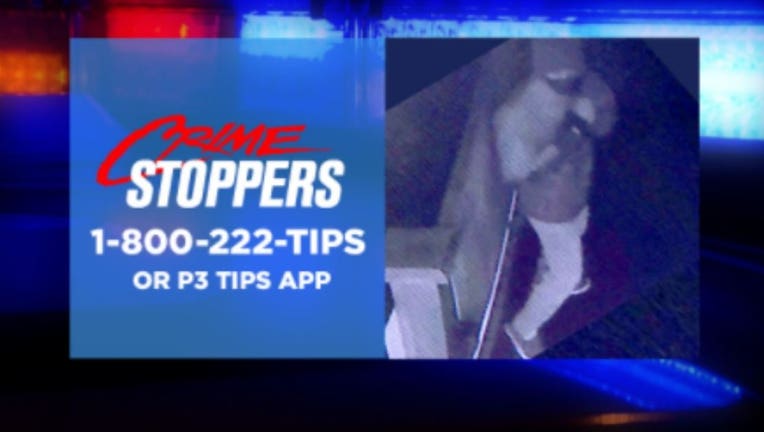 TACOMA, Wash. -- Tacoma police want your help to find a man who set the Gravity Coffee stand on fire in Tacoma.

In the surveillance video, the man wearing jeans, a North Face jacket and a beanie walks up to the Gravity Coffee stand on Center Street just after 9:30 p.m. Friday after the last employee closes and leaves for the evening.

After he waits for the employee to leave, the man approaches the building and uses what appears to be a gun to break a window. He then leaves the building and comes right back with a gas canister and lights the place on fire.




The incident unfolds while Robert Smith, who built the coffee stand, watches from his cell phone.

"I'm watching this on our cameras live as it's happening," said Smith.

Smith added that the man broke the window and cut himself, leaving blood behind, which he hopes it helped identify the man.

"He was kind enough to leave us his DNA," said Smith.

Tacoma police say this is an arson and they need the public's help.

"It appears to be very odd and we're hoping someone can fill in the blanks for us," said Ofc. Loretta Cool




Employees are also trying to do the same. They say the man didn't steal anything -- it seemed like he just wanted to harm the business.

"It's really scary, really scary," said Danielle Foott, who used to work at the stand but is now an operations manager for the business.

Foott says people who work at Gravity Coffee don't pick up a shift here and there; for many employees. it's their full-time job.

"They depend on this to pay their bills," said Foott.

The coffee stand opened two years ago. Smith has been here since the beginning and says it hurts to see the place he built with love be destroyed with so much hate.

"We're a family-owned based company, I put my heart and soul into this place. It's a brand-new business, it's tough," said Smith.

The coffee stand will be closed for about four to six weeks while it's being remodeled.

"It's a well-traveled road and it appears that he can be seen," said Ofc. Cool. "Hopefully somebody that drove by saw something, maybe somebody has heard some rumors as to what happened. We're asking anybody for any information to please call in."

If you recognize him, or know anything that can help Tacoma Police identify him, call Crime Stoppers at 1-800-222-TIPS(8477), or use the P3 Tips App to submit your information.