VIDEO: Oklahoma tornado levels homes, school
 

[trib_ndn vid=24832287 freewheel=91045 site_section=dash] 

SHAWNEE, OK. (CNN) --

Areas of metropolitan Oklahoma City appeared to be in shreds Monday afternoon after a massive tornado moved through the region. "The houses are destroyed. ... Completely leveled," a helicopter pilot for CNN affiliate KFOR said. A school was apparently among the structures leveled by the twister.



A tornado was on the ground near Oklahoma City on Monday afternoon, moving toward populated areas.

The National Weather Service issued a rare tornado emergency for the Oklahoma City metropolitan area, meaning that significant and widespread damage and fatalities are likely.

Video from CNN affiliates showed a funnel cloud stretching from the sky to the ground, kicking up debris.

More than 171,000 people could be in the path of the storm.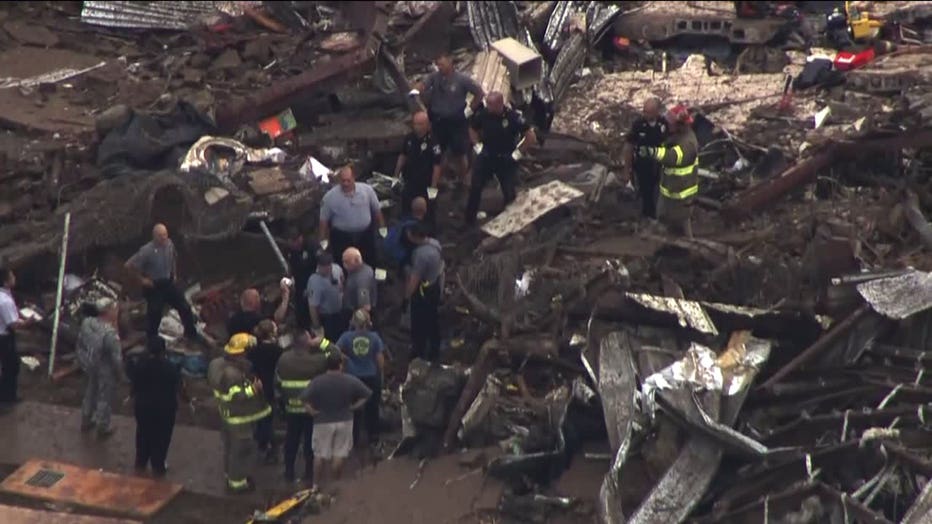 The severe weather comes after tornadoes and powerful storms ripped through Oklahoma and the Midwest earlier Monday and on Sunday.

Forecasters had warned that the destructive weather, which killed at least two people, wasn't over.

"Today could be potentially as dangerous as yesterday," CNN meteorologist Indra Petersons said Monday morning, pointing to a wide swath of the country spanning from Texas to Michigan. "We're talking about 500,000 square miles under the gun for severe weather."



[trib_ndn vid=24832142 freewheel=91045 site_section=dash] 

For the complete CNN story, go here.