VIDEO: Maple Valley fire destroys family home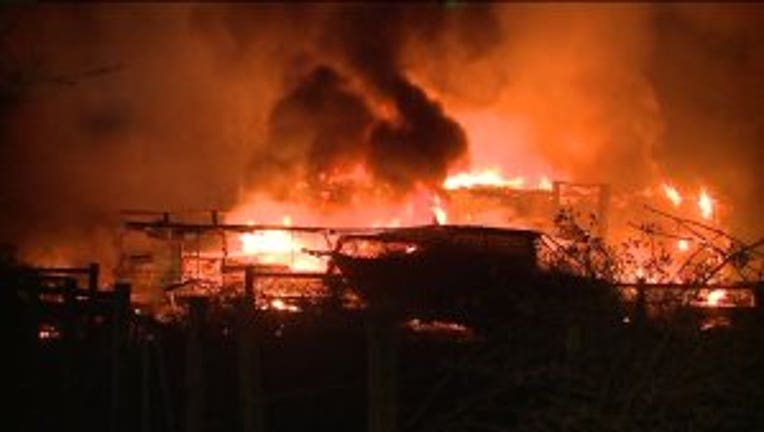 MAPLE VALLEY, Wash. -- Ten to 15 fire trucks responded to a large, blazing house fire Sunday night in Maple Valley.

According to the Maple Valley Fire Department, there were no reported injuries, but a family cat was unaccounted for. The fire started in an attached garage when a fuel tank hooked up to a RV ignited.



Maple Valley Fire Department, Eastside Fire and Rescue and Kent Fire Department officers responded to the scene. There were no fire hydrants in the area and firefighters used six water tenders on the fire.

The home was estimated to be a complete loss.