VIDEO: Family gets surprise return of soldier at Seahawks game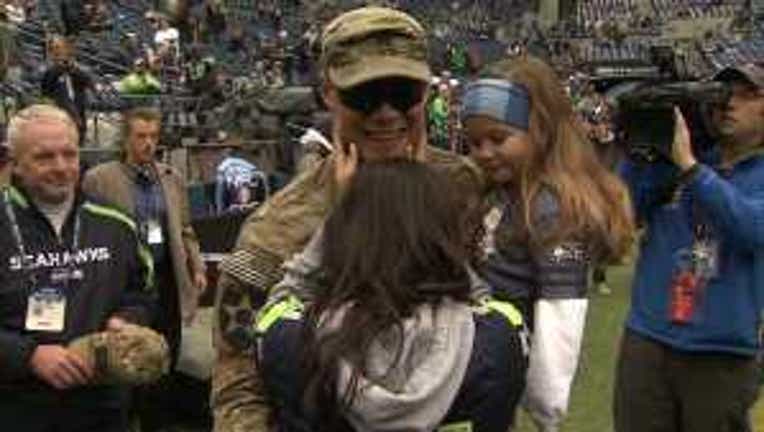 Nervous isn't an emotion U.S. Sargent Zach Ames normally feels.

But when he surprised his family Sunday at CenturyLink Field with an early homecoming, jitters was the predominant emotion.

In honor of Veteran's Day, the Seattle Seahawks partnered with Ames and his family to surprise his wife and 3-year-old daughter before the game. Brianna and Emersyn, the wife and daughter, thought their soldier wasn't returning from his second tour of Afghanistan until December.

That's when they got the surprise of their life.

"It's probably the best surprise I've ever had in my life," Brianna Ames said.



Watch the video above to see the family's full reaction.