VIDEO: Cows lend a hoof, help cops catch suspected carjacker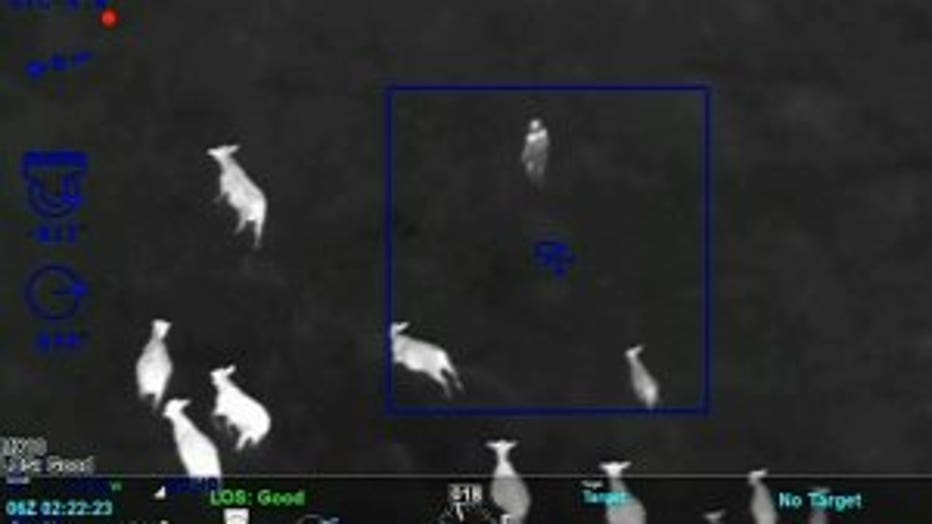 Seminole County Sheriff's Office


SEMINOLE COUNTY, Fla. -- Police in Florida are udderly ecstatic after getting some help from an unlikely source -- a herd of cows -- that helped them capture a carjacking suspect who was on the moooooove.

Sanford police were pursuing a white SUV on Sunday when the suspects crashed the car and ran from the scene.

The Seminole County Sheriff's Office helicopter was called to aid in the search. That's when the helicopter pilot spotted not only one of the suspects, but also a group of cows.

"Actually a large group of cows is following her ... it looks like they might attack her." the pilot said on the radio. "They are literally following her and chasing her."

The cows corralled the suspect until the chopper gave ground officer's the suspect's location.

Another suspect, the driver, was captured with the help of a police dog, according to the Orlando Sentinel.

In all, Sanford police arrested three people on various charges including resisting an officer, possession of cocaine and theft of a stolen vehicle tag.