VIDEO: Bus driver accused of verbally abusing disabled student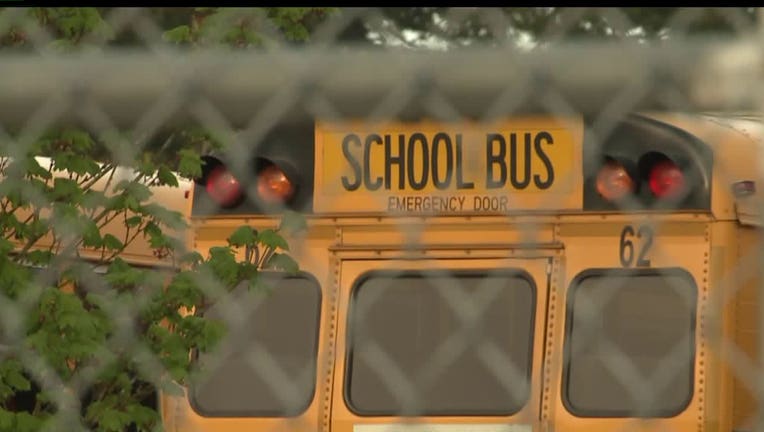 article
OLYMPIA -- An Olympia bus driver caught on camera is accused of verbally abusing a developmentally disabled student.

The school district has put that driver on leave, but the mother of the student is still angry and upset.

Louanne Bay said Monday that her daughter would complain about the man who drove her to Washington Middle School every day.

"She would come home, say he was being mean. But she was really vague, didn't give detail."

Fourteen-year-old Mariah is developmentally disabled and in a special program.  Bay said her daughter sometimes struggles with social skills, so she wasn't sure at first if the driver was the problem.

"As parents, we want to trust the people that have the power."



But Bay said video from inside the bus shows the driver abusing his power.

When Mariah complained about the music being too loud, he told her that she complained too much. When other students started teasing her and telling her she was going to get thrown off the bus, the driver told her she was acting like a maniac.

Those comments bothered Bay. But what hurt her most was what the driver said next. Bay said the driver knew that Mariah has a fear of bees.

"I'm going to bring a bee's nest tomorrow," he's heard saying on the surveillance video.

"I was worried about my daughter, but I was wondering and thinking about other children," Bay said. "Did they go through any of this kind of stuff?"

In the video, you can hear Mariah try to stand up for herself.

"I'm going to call your boss and tell her what's going on on the bus."

Mariah did. The district immediately put the driver on leave, and released a statement saying:

"The district is now conducting an investigation. In the meantime, staff is committed to working with this family to ensure the student feels safe and supported on her way to school, at school and on the way home from school."

Bay said another driver is on Mariah's route now, and things are going well. But she thinks all drivers could use more training.

"If there's a need to bring attention to a child, do it the professional way. Go to a supervisor or go to a parent. But don't sit there and stoop yourself to their level. Because the adults need to be the adults."

Bay said it's not up to her whether the driver in this case should be let go or given another chance. She said she does forgive him, but doesn't want him driving her daughter ever again.