VIDEO: Back in the spotlight, Romney has harsh words for Obama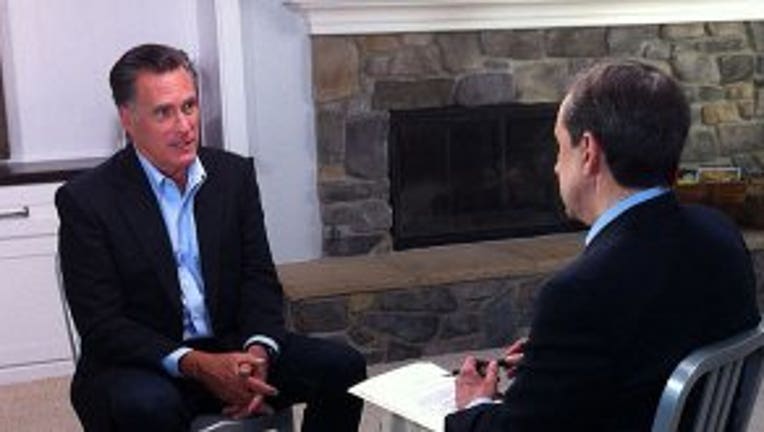 article
WASHINGTON -- For Mitt Romney, there will be no next chapter in politics — at least no third run for the presidency. But in his first post-campaign interview, the former Massachusetts governor did not shy away Sunday from his criticism of President Obama and said he hoped to help the Republican Party regain its footing — from a distance.

"I recognize that as the guy who lost the election, I'm not in a position to tell everybody else how to win," Romney told"Fox News Sunday" host Chris Wallace. "They're not going to listen and I don't have the credibility to do that anyway.  But I still care.  And I still believe that there are principles that we need to stand for."

Criticizing the stalemate on the sequester — $85 billion in automatic spending cuts that are slated to go into effect because Democrats and Republicans could not reach an agreement — the former GOP nominee accused the president of "campaigning" by flying around the country "berating Republicans" instead of pulling aside Democrats and a few Republicans to cut a deal.

Full Romney Interview Part 1 (From FOX News)



Full Romney Interview Part 2 (From FOX News)



 

"It kills me not to be there, not to be in the White House doing what needs to be done," Romney told Wallace. "The president is the leader of the nation. The president brings people together, does the deals, does the trades, knocks the heads together; the president leads. And I don't see that kind of leadership happening right now."

For more on this LA Times story, click here.