Victor Hernandez-Fernandez: King County Fugitive Unit searching for child rape suspect from Des Moines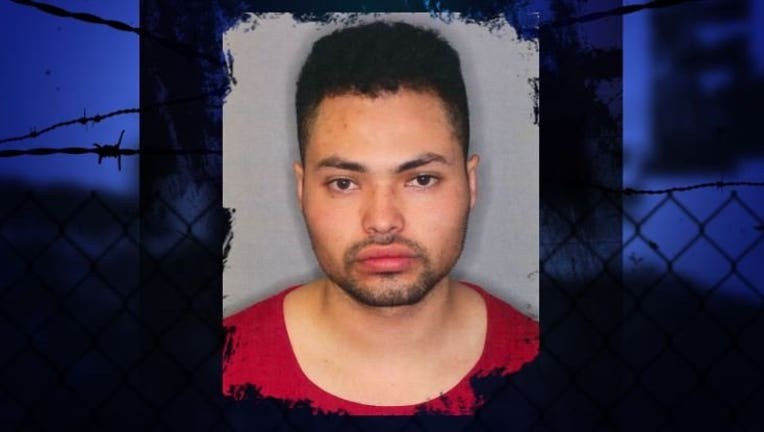 DES MOINES, Wash. -- King County sheriff's detectives in the fugitive unit are asking for the public's help to find 23-year-old Victor Hernandez-Fernandez, who is wanted for third-degree child rape.

"The suspect knows that we are looking for him. He's got a warrant for his arrest for Rape of a Child 3rd Degree, also for Communicating with Minor for Immoral Purposes so these are really serious charges that the suspect is facing. He is aware that he has a warrant for his arrest because he never showed up in court and he is purposely hiding from the police," said King County Sheriff's Sgt. Ryan Abbott.

According to court documents,  Des Moines Police started investigating the case after the 15-year-old victim went to a hospital out of concerns for sexually transmitted diseases.  She told detectives that she and Hernandez-Fernandez met in downtown Seattle in June 2017.  A week later, she told police say was hanging out with friends when Hernandez-Fernandez showed up with alcohol.  The victim said he offered to give her a ride home in exchange for sex.

The two then started a relationship, which ended around last Thanksgiving.

"It's against the law, she's too young," said Abbott.  Police say Hernandez-Fernandez told the victim he was 18.  She only learned his real age when he went to a marijuana dispensary to make a purchase.

During their investigation, officers located a video that shows the two having sex. The victim told police Hernandez-Fernandez recorded it with his cell phone without her knowledge.

Hernandez-Fernandez was last known to be living on 19th Place South in Des Moines.

"It appears during the time he was dating this 15-year-old that he had a job. He was working in construction so it's very possible he is still doing that," said Abbott.

Hernandez-Fernandez is 5-foot-6, 125 pounds with black hair and brown eyes.

Crime Stoppers of Puget Sound is offering a cash reward of up to $1,000 to anyone who can help deputies locate him.  You can remain anonymous. Submit the information by using the P3 Tips App on your smart phone or go to www.P3Tips.com.  You can also call 1-800-222-TIPS (8477).