Victims' families to governor: We want death penalty in state


OLYMPIA -- One by one, they stepped up to the microphones.

"My family deserves justice, we deserve to have closure," said Jesse Ripley, daughter of Jane Hungerford, who was killed by Cecil Davis, now on Washington's death row.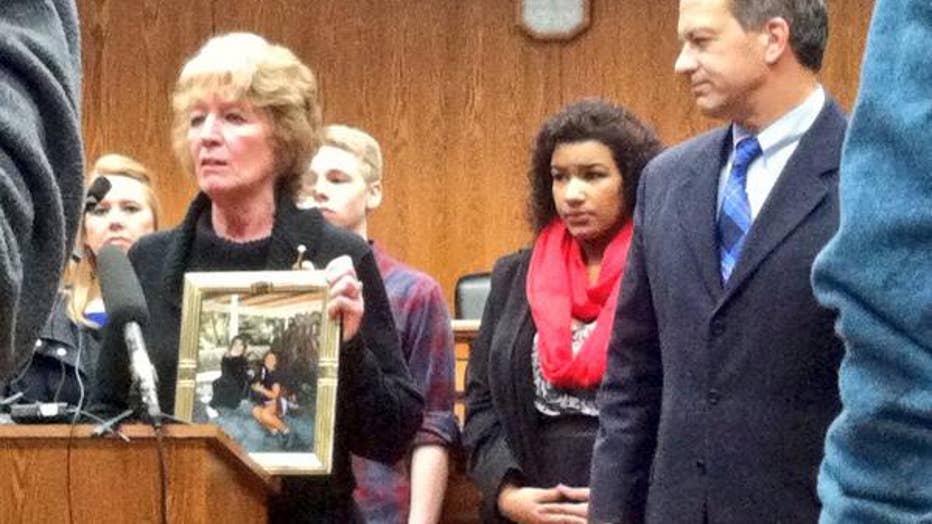 Families of victims slain in Washington state talk Wednesday about the governor's moratorium on the death penalty. (Photo: KCPQ-TV/Seattle)


"They deserve what the court said they should get, and that's death, done," said Ed Oster, who lost his daughter, Sunny Oster, at the hands of Robert Yates, also on death row.

Several families of murder victims gathered in Olympia to say Gov. Jay Inslee's  decision to suspend the death penalty is causing new pain for wounds that never truly healed.

"Maybe he has a misconception that these people on death row stole a car from us or something, but they didn't," said Oster. "They stole a part of us."

The families say they were never consulted by the governor before he made his decision. Two weeks ago, Inslee told reporters he had studied the issue of capital punishment and found too many problems in the system.

"There have been too many doubts raised," said Inslee on Feb 11. "There are too many flaws in this system today."

State Sen. Steve O'Ban, R-University Place, believes the governor is abusing his power. He's sponsoring a bill that would require the governor to hear from a clemency board on each individual death row case.

Many of the victims families testified in favor of his bill, including Sherry Shaver, whose daughter Talisha, was killed by Dwayne Woods 18 years ago.

Shaver said her daughter was just 22 when she was murdered. At the time, she was following a dream of becoming a professional golfer, and also teaching the sport to young people.

The governor's moratorium on the death penalty will last as long as he is in office. Shaver doesn't want to wait another minute to see her daughter's killer executed.

"How much longer do we have to wait for justice?"