Victims' families say Obama consoled them in emotional, private meeting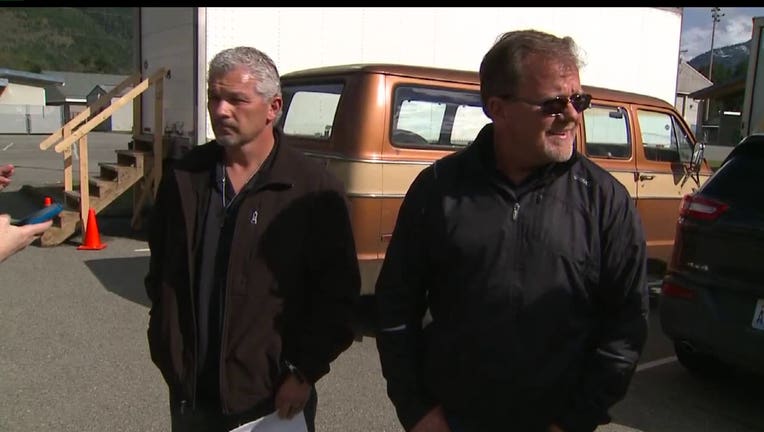 article


OSO, Wash. -- Families of the victims in the Washington mudslide said President Barack Obama's visit to privately talk and console them Tuesday meant a great deal.

"For him to come and greet everybody and spend time with everybody and give big hugs, that was enough for me," said Frank Hadaway, whose brother, Steve Hadaway, is still among the missing in the March 22 mudslide.

The location of the meeting was kept secret. The victims' family members didn't even know where they were going. They all passed background checks, and we're loaded into white vans and taken to the Oso Chapel.



The president's visit was clearly felt by those who lost loved ones in the mudslide and all shared personal stories with Obama about their loss.

"It's completely different than what I thought it was going to be," said brother John Hadaway, Frank and Steve's brother.

John and Frank Hadaway admitted they were skeptical of the visit.

"It was like a big family in there," said John. "When he comes in, people starting getting up. He said, 'No, no, no ... sit down.'"

John Hadaway said the president put formality aside and shared their pain.

"He told everybody how heartfelt he was and how the country was behind everybody ... he did not miss one single person," John said. "It wasn't phony. I don't care what people say ... he has a heart."

Dayne Brunner recovered his sister Summer's body in the mudslide's debris field. She was driving on State Route 530 when the hillside gave way and wiped out a large section of the highway.

Brunner shared that story with the president.

"I found her on day five and I pulled her out of the car," Brunner said. "He (Obama) was very appreciative of that. My son was there ... he hugged him, hugged me."

He shared his grief with the president, hoping it will help with the healing.

"Every hug, you cry," Brunner said. "It's very emotional."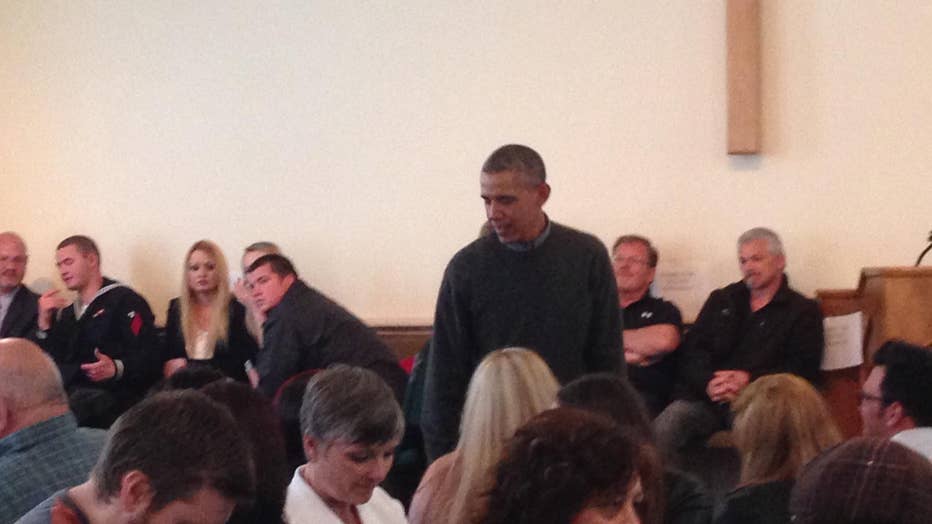 President Obama meeting with family members of the mudslide victims in Oso, Wash., on Tuesday. (Photo: KCPQ-TV)