Victim remains hospitalized 4 months after hit-and-run in Seattle crosswalk


SEATTLE -- Seattle Police are continuing to ask for the public's help to find a beige 1998 Mazda Protégé with Washington license plate BGY9857 following a hit and run in Beacon Hill.

On Sunday, March 11, at approximately 6:20 p.m., several witnesses reported that the southbound Protégé entered the intersection of 12th Avenue South and South Charles Street against a red traffic signal.  Police say it passed other vehicles that had already stopped for the light and hit 63-year-old Terry Johnson, who was walking across the street in a crosswalk.   The Protégé then took off without stopping.

"Terry has been at Harborview Medical Center for four months, in and out of the ICU. He is on his third trach, not able to walk, knows he has memory loss, has difficulty speaking and bouts of confusion," said niece Misty Mounts.

The owner of the Mazda vehicle has been identified and contacted but has refused to cooperate with the investigation, and police have been unable to find the vehicle.

"It's scary knowing somebody is out there driving around and doesn't even care if they hurt somebody," said Mounts.  Police believe the suspect is hiding the vehicle and may have tried to repair any damage to it. Detectives need that vehicle in order to file the strongest case possible against him.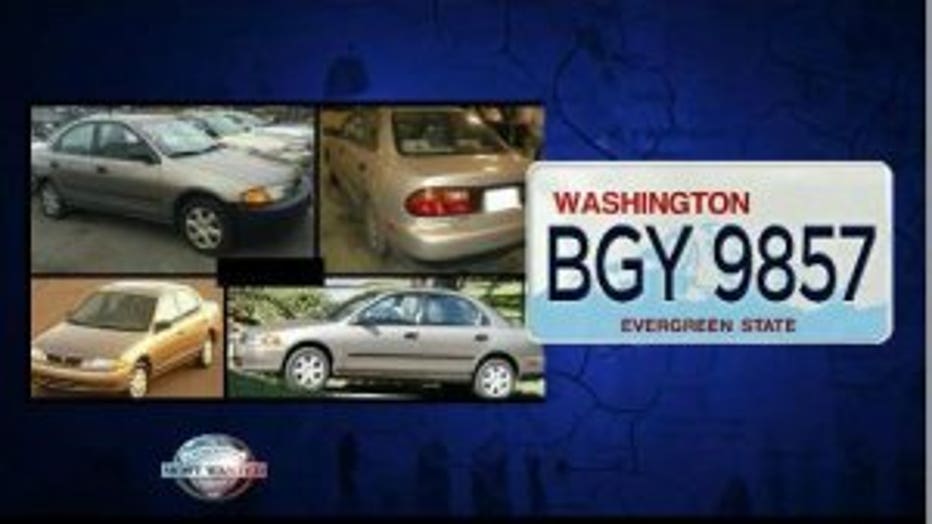 A community group called Beacon Hill Safe Streets recently held an event to draw attention to the intersection where Terry was hit.

"The city's traffic engineer said that they would paint the right lane red and that right lane is the lane that Terry was hit from and they were trying to say they'd paint it red for a few feet to tell people that they were supposed to turn right instead of going straight. I think that's a nice thing to do but I'm not sure if somebody is running the red light and speeding through the intersection that putting a little red paint is going to make the difference. We politely asked them to stop as we organize the community to find out what would make it safe," said Beacon Hill Safe Streets Co-chair Robert Getch.

Their goal is to make sure people can leave the house and feel safe whether they are walking or biking. 'Frequently, we look at all the ways that cars move through an intersection and all the ways that a bus moves through an intersection and then we get to pedestrians and then at a last stop, we look at a bike. It's frustrating to me because I think pedestrians should always be at the top of the scale. They are the most vulnerable," said Getch.

He's been disappointed with the new administration. "It does not seem like it is a priority and it seems like they are green washing, doing things like calling the Lander Street Bridge a pedestrian bridge when it has four lanes of traffic and a sidewalk on one side. That's not a pedestrian bridge, that's just a bridge," said Getch.

He stresses they are not against cars. "We understand people need to drive and we understand people need to get where they are going but at the same time I hope they would want a community group if someone they knew got hurt in the street to sit down and what could we do and make sure this doesn't happen to another family," said Getch.

To join their group, you can find information here on their Facebook page: Beacon Hill Safe Streets or their Twitter @BHSafeStreets. 

If you can tell Seattle Police where to find the Mazda that hit Terry, please submit an anonymous tip at www.P3Tips.com or by using the P3 Tips App on your phone. There is a cash reward of up to $1,000 for information that leads to an arrest in the case.