Vets helping vets by training service dogs behind bars
ABERDEEN, Wash. -- Struggling war veterans in the Pacific Northwest are now getting life-changing support from other military vets.

Even more amazing: The vets who are providing the help are doing so from behind bars.

Inside the locked gates and barbed wire at Stafford Creek Corrections Center in Aberdeen are roughly a dozen inmates -- all military veterans -- who spend hours every day training service dogs. Once trained, many of those dogs are assigned to veterans on the outside who suffer from post-traumatic stress disorder.

One of those training service dogs is 40-year-old Kasey, from Federal Way. Prison rules prevent Q13 News from publishing his last name.

Kasey is a military veteran who saw combat during two tours in Iraq. He suffers from combat-related PTSD, and is sentenced to 20 years for aggravated assault.




For him, training service dogs provides a renewed sense of purpose.

"Feeling like I belong to something," Kasey says. "Hoping that my family is proud of me, even though I'm in prison."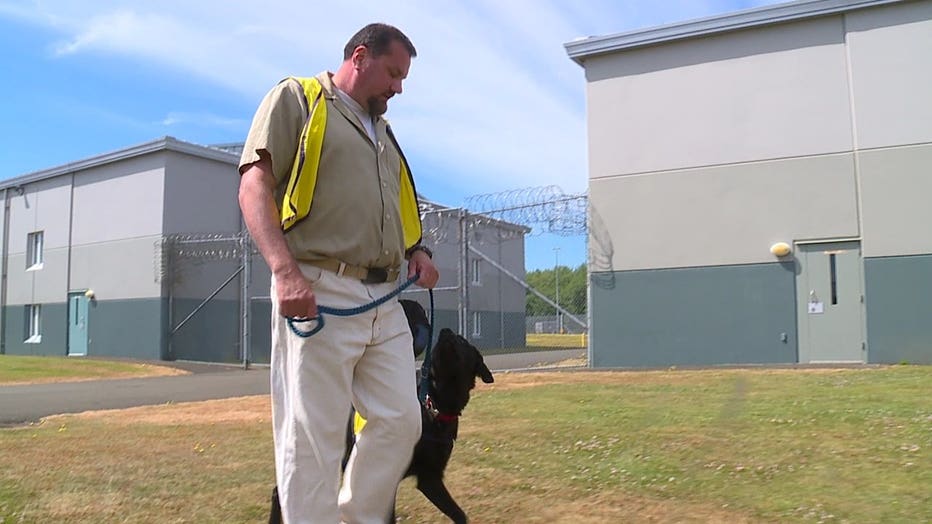 The dogs receive roughly 45 hours of training per week. They live in the prison up to six months and sleep in the cells with the inmates.

The program was started by Denise Costanten, the founder of a Bellingham-based nonprofit organization called Brigadoon Service Dogs.

"These are my best (dog trainers) that I have," Costanten said. "These guys can literally turn out a dog ready to go, into the world with a veteran. That's how good they are."

There's another huge benefit: veteran inmates train the dogs for free. Training service dogs is labor intensive and therefore incredibly expensive, averaging $30,000 per dog. It allows Brigadoon to train more dogs and help more suffering veterans who receive them.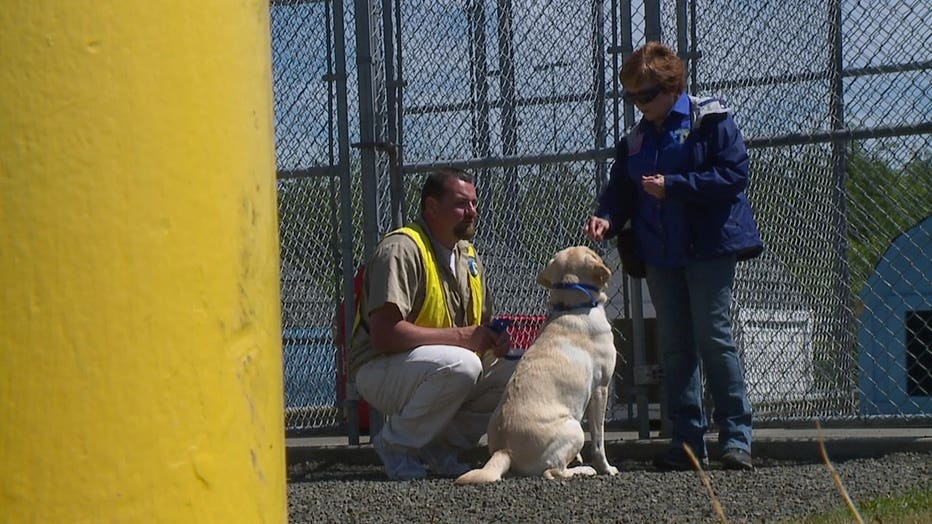 Costanten says the veterans also benefit from the training.

"They're producing a product that is going to help a veteran on the outside," Costanten said. "If they can help somebody on the outside, then they've done something in the community."

Joshua Tanton of Everett is one of the combat veterans who have benefited.

Combat-related PTSD caused the 36-year-old father of four to became withdrawn, and the military retired him in 2009.

Tanton  dropped out of the workforce and couldn't muster the strength or confidence to apply for jobs. He was unemployed for more than six years.

His dark, downward spiral ended after he received his service dog, a smooth collie named Smoke. The dog reacts when Tanton feels anxious or on edge.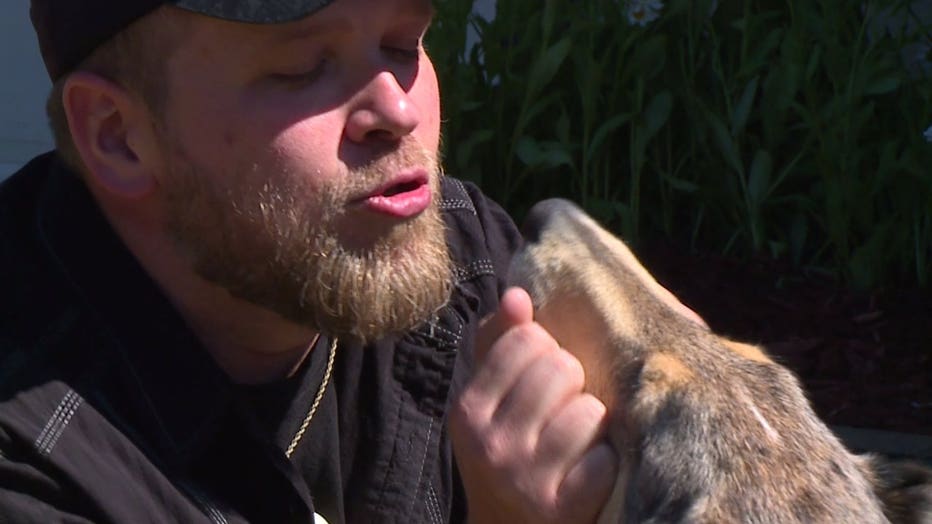 "He'll usually just come nudge my leg or push his body into me and let me know, hey, let's take a break," Tanton said. "I have no idea how he does it.  He knows. Even when I'm sleeping he knows something is going on."

Tanton said that thanks to his service dog, he's become a more dedicated father and a better husband, and he just started a new job at Amazon as a network database administrator.

"Smoke gives me the confidence I need to know things are going to be OK," Tanton said with a smile.

Since its inception in 2004, Brigadoon has placed 78 service dogs for veterans, but also for children and adults with physical and developmental disabilities.

If you'd like more information,  visit Brigadoon Service Dogs.