Very wet today, then we dry up as temps take a dive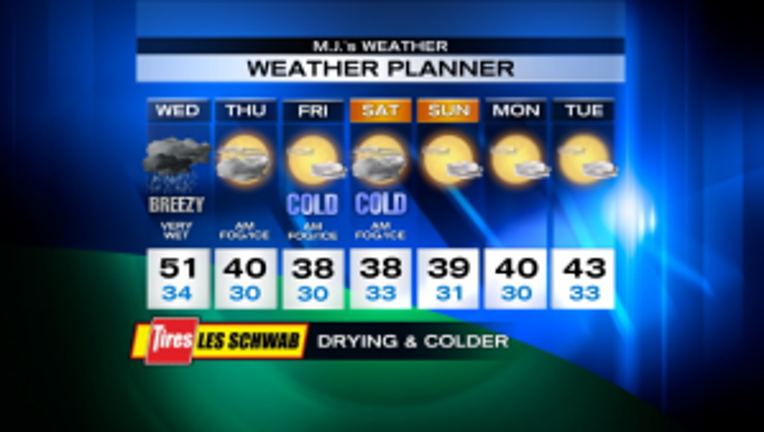 Heavy rain on our morning commute will be tapering off to showers this afternoon.  It's still a little breezy, but the winds are dying down.  Temps are cooling off as the day rolls along.  Our high was 51 just after midnight.  This afternoon it'll be closer to 40.  Overnight, we'll drop down to near freezing.  There is still a chance of a few showers, so we could have a bit of snow in the wee morning hours tomorrow.  More likely the roads will simply be icy.  Tomorrow through the weekend and into the beginning of newt week, it's looking dry, even sunny at times, and cold -- with highs near 40 and overnight lows near or below freezing.

Viewer photos of the day . . .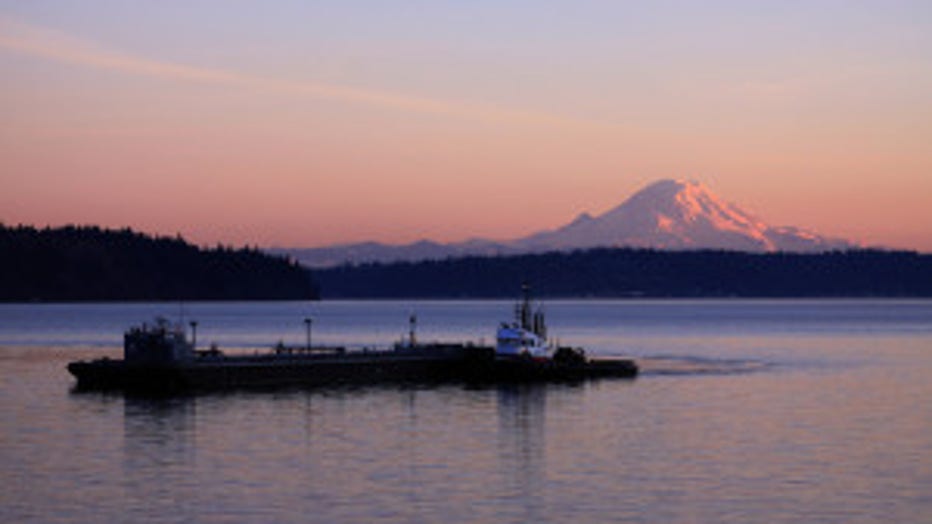 Tug and Mt. Rainier. From Noelle in Manchester.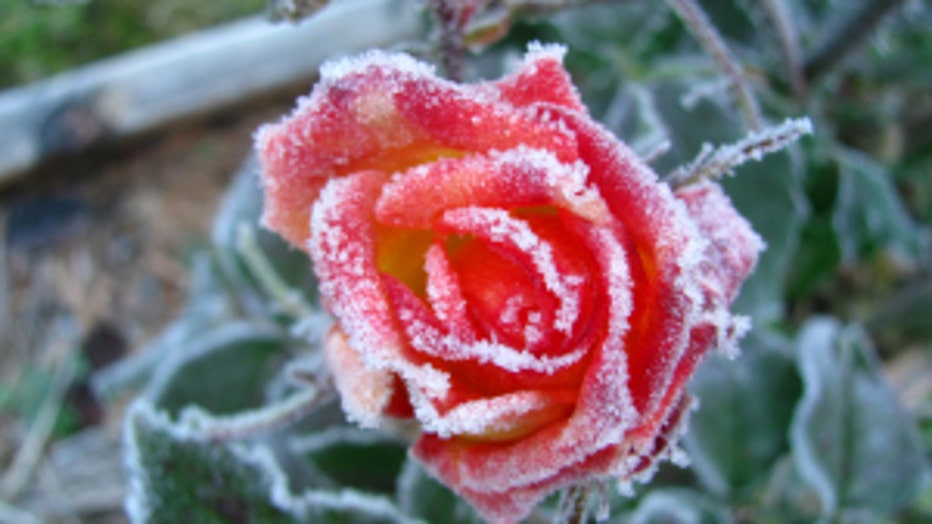 Frosted rose. From Dale & Sue in Lakebay.