Veep snaps selfie with Pres. in back of limo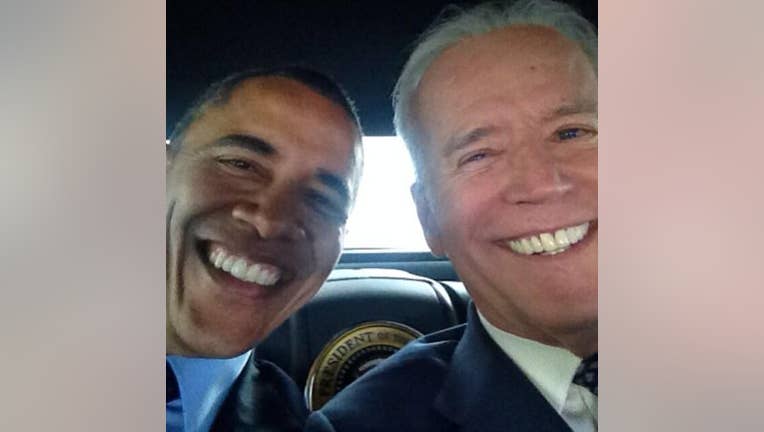 (CNN) -- Let the selfies continue.

Vice President Joe Biden posted his first selfie late Wednesday, hours after launching his Instagram account.

And who better to star in your first smartphone self-portrait than the President of the United States?

"Found a friend to join my first selfie on Instagram. Thanks for following and stay tuned," he wrote on Instagram.

The smiling duo appear to be sitting in a presidential limo.

The White House Twitter account also posted the photo with a simple caption: "Pals."

Republican Gov. Chris Christie of New Jersey welcomed the vice president Thursday morning with his own photo of Biden--a "Throw Back Thursday" photo, to be more precise.

"#tbts always trump #selfies. Welcome to Instagram @VP! #tbt @udbluehens," the caption read on Instagram.