Vatican defends Pope Francis' record during Argentina's 'dirty war'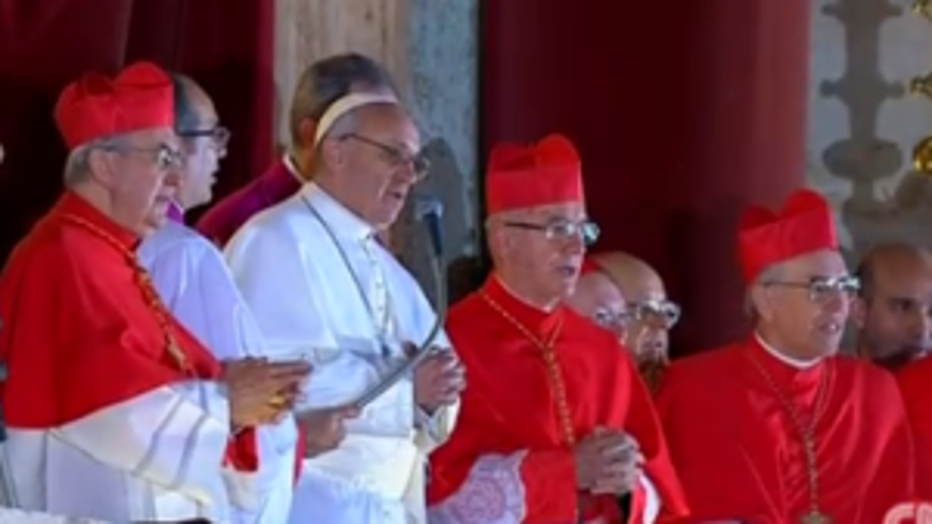 VATICAN CITY -- The Vatican on Friday denied that Pope Francis acquiesced to Argentina's brutal military regime in the 1970s and '80s, saying the accusations are part of a "defamatory" campaign.

Cardinal Jorge Mario Bergoglio, who was elected pope on Wednesday, has been accused in some quarters of failing to protect two Jesuit priests who challenged the country's regime, leading to their kidnapping and torture by military officials in 1976.

Those claims were made a decade ago but have received renewed attention since Bergoglio was appointed the leader of the world's 1.2 billion Catholics, the first Latin American to occupy St. Peter's chair.

"This campaign against Bergoglio is well known," Vatican spokesman Rev. Federico Lombardi said in a news conference. "It was promoted by a publication which specializes in campaigns which are sometimes slanderous and defamatory. The anti-clerical nature of this campaign and other accusations against Bergoglio is well known and evident."

Lombardi said "nothing concrete or credible" had even been proven against Bergoglio. He said authorities in Argentina had questioned one person in connection to the case, but nothing came of it.

For the complete Los Angeles Times story, go here.