Vandals target holiday lights display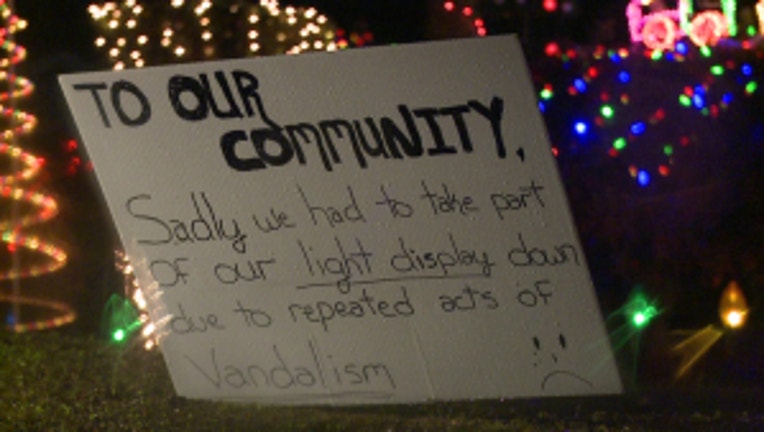 article
FEDERAL WAY -- Vandals have struck an outside Christmas light display on South 288th Place.  The homeowner, Melissa Vess, said someone cut the chords to her holiday lights -- she said she realized what happened Dec. 1 when she tried to flip the switch on the lights.

Vess said she fixed the cut wires that day, but the same thing happened the following evening. Vess traditionally has put up a large holiday display the past 12 years, but said she is now afraid that if she tries to repair the lights again, the vandals will come back.

"People wait for this all year long. At Halloween they stop at our house and say, 'We can't wait to see your Christmas display,' and it's gone now," Vess said.

Vess has filed a police report and put up a sign apologizing to visitors who stop by to see the display. No arrests in the incident have been made.