Vancouver couple convicted of abusing adopted twins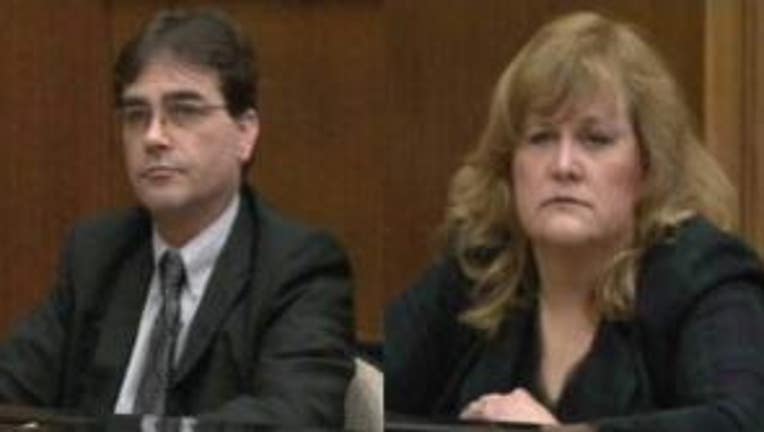 VANCOUVER, Wash. (KPTV) -- A Vancouver couple accused of starving, beating and imprisoning their adopted children have been found guilty on charges including assault and unlawful imprisonment.

The Clark County Superior Court jury reached the verdict Friday, just one day after Sandra and Jeffrey Weller testified in their own defense.

Jeffrey Weller is guilty of multiple counts of assault, assault of a child and unlawful imprisonment. Sandra Weller is guilty of assault and unlawful imprisonment.

The jury found each of them not guilty on one count of unlawful imprisonment.

Police arrested the couple in 2011 after their 16-year-old adopted twins said they were locked in a room with no electricity and beaten when they tried to take food.

Police said the twins were only fed small amounts of food and sometimes it was rotten.

On the stand Thursday, Sandra Weller denied those claims. Jeffrey Weller also denied beating the twins with a wooden board or stick, even after all the children (they have six) testified the twins were forced to lay on the kitchen floor with their pants down before getting hit, often more than 100 times.

Sandra Weller said the stick in question was used to support their shed, but the kids always played with it.

Sentencing is set for March 12.

The Wellers held hands and cried as the verdicts were read. They said, "We were framed," as they left the courthouse.