UW student on sex assaults: 'They didn't feel like they could even report it'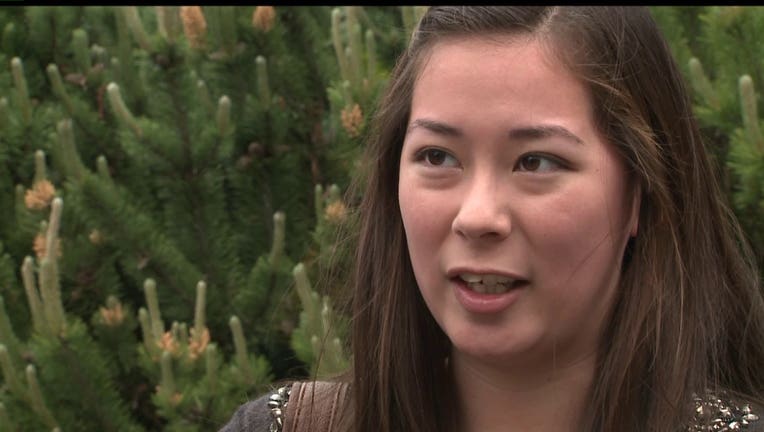 article


SEATTLE -- In an effort to prevent sexual assaults, a University of Washington task force is encouraging students to look out for one another in social situations and it is working to make it easier for students to report a rape.

The topic gained the national spotlight last week with a White House special report aimed at preventing sexual assaults on college campuses nationwide.

UW student Marikia Tindall-Ralph says she is always aware of her surrounds on campus.

"Walking home from study is definitely still scary," she said. "We're such a big campus, it's hard to feel safe, especially with so many people."

Not only is she focused on navigating her way through campus, it's about navigating the culture of campus life, too.

She said  one of her friends was the victim of sexual assault on the south side of campus.

"They were just pulling up to a party and then she got raped."

But, she said, the victim never reported the rape.

"You know, it's awkward saying, Oh, I was assaulted. It's like a hurt  It's like a hurt on your own ego. Girls want to be strong and they want to have that initiative, but its hard to go against it and say, Oh, I was hurt."



Senior Donnie Wilcox said, "Stepping in and saying something before it happens is way better than trying to help them afterwards or something. It's hard to come forward, it's hard to make a report, it's hard to seek support."

Ellen Taylor, assistant vice president for student life and director of the UW counseling center, says the goal is to identify what they can do better as a school

"What our expectations are for their behavior and what resources are available and how we want them to conduct themselves as U-dub students," Taylor said.

Students say oftentimes victims become frozen with fear.

"I know a couple people it's happened to and they didn't feel like they could talk about it and they didn't feel like they could even report it," said senior Aileen Gudgel. "They wanted help but they didn't want somebody to go to jail for it or get kicked out of school or something."

Taylor says as awareness increases, so will the reports of incidents.

"Initially, you're going to see reports go up. That would just make sense. And then eventually, of course, the goal is to have them go back down but you want them to go down because that's a reflection in a reduction of incidents," Taylor said.