UW reinstates QB Cyler Miles; WR Stringfellow transferring after incident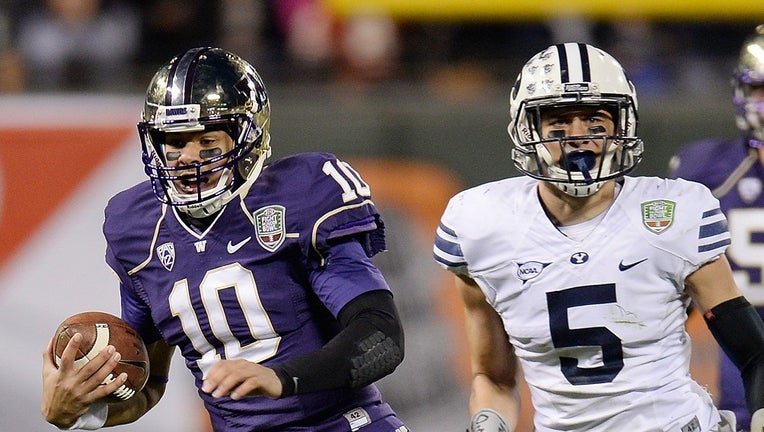 article


SEATTLE -- University of Washington head football coach Chris Petersen announced Wednesday that  suspended quarterback Cyler Miles has been reinstated to the football program, while wide receiver Damore'ea Stringfellow "has decided to transfer to another program."

On April 16, Stringfellow, a sophomore and Broncos fan, pleaded guilty to three misdemeanor charges stemming from assaults on Seahawks fans following Seatttle's win over Denver in the Super Bowl. He was fined, ordered to pay restitution, and sentenced to five days on a jail work crew.

According to Seattle police, two individuals, identified as Miles, who is from Colorado, and Stringfellow, jumped out of a car in Seattle and accosted a man and his girlfriend in the 2300 block of NE 55th Street following the Seahawks win in the Super Bowl on Feb. 2.

The two allegedly asked the man if he was a Seahawks fans, and the man replied, "Yes. Are you?" The man was punched in the face before neighbors could come to the area to assist.

Police said Miles and Stringfellow were also  involved in a prior incident that night, where Miles tried to stop a woman from filming a Seahawks celebration. Stringfellow charged the woman, which resulted in the breaking of the woman's camera. Miles left that scene and was not charged.

Both were suspended from the football program on Feb. 5.

Miles, a sophomore, is expected to take over the Huskies' quarterback job this year.

Stringfellow had 20 catches and 259 yards in 12 games for the team last year.

UW did not say where Stringfellow would be transferring.