UW men's rowing team three-peats as national champions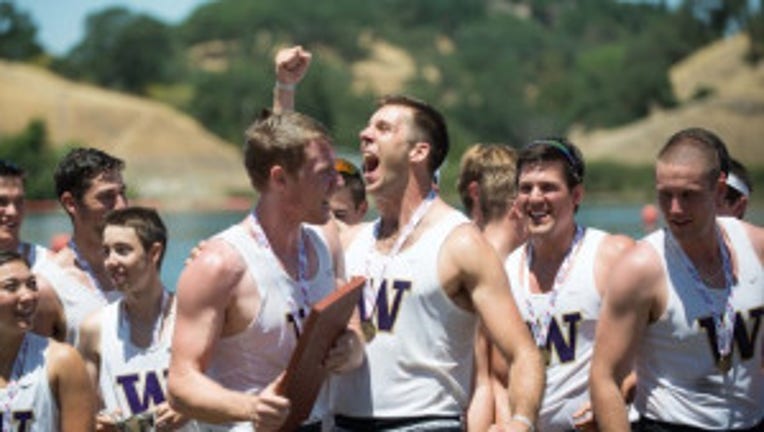 GOLD RIVER, Calif. (gohuskies.com) -- The Huskies made history on the final day of the IRA Championship Regatta at Lake Natoma, three-peating as national champions after a dominating performance at the 111th Annual IRA National Championships.
The No. 1 Huskies swept all five grand finals to win their third-consecutive and 16th overall National Championship. Washington also won its seventh-consecutive Ten Eyck Award, given to the team that earns the most overall points. The Huskies broke their own record in the IRA history books, with no team ever winning more than four Ten Eyck awards in a row until the Huskies made it five in a row in 2011.
The last team to win three or more IRA Championships in a row was Washington's Pac-12 rival California, who won four in a row from 1999-2002.
The Huskies also re-wrote the Washington record books, becoming the first team in Washington men's rowing long and storied history to win three consecutive championship rings