UW headed to MAACO Bowl Las Vegas to face Boise State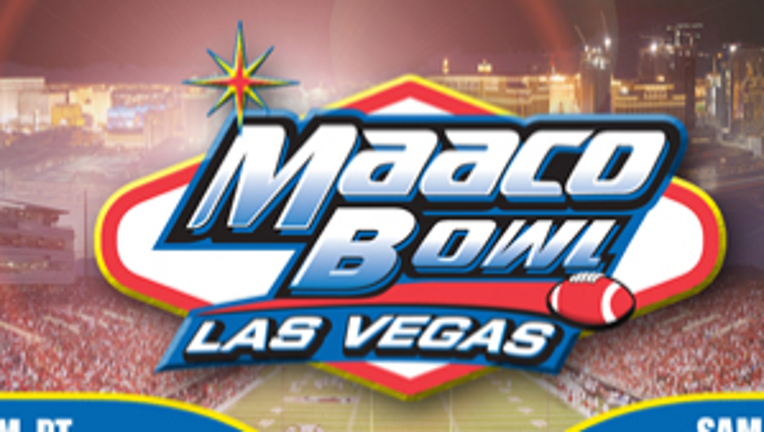 LAS VEGAS -- University of Washington's football team will head to the 2012 MAACO Bowl Las Vegas to face a ranked Boise State team on Saturday, Dec. 22.

The decicsion for Washington (7-5) overall/5-4 Pac-12) to face the Boise State Broncos (10-2 overall) was announced Sunday.

According to a Las Vegas Bowl release, UW head coach Steve Sarkisian said the team is really excited to be headed to Las Vegas, in part because it's a great location for fans.

"It's a great destination for not only our football team but for our fans and for Husky fiathful to come support us," Sarkisian said in the statement. "It's a tremendous bowl game, one that's got a great deal of history in our conference."

Sarkisian is 1-1 in bowl games as the team's head coach, winning the 2010 Holiday Bowl and losing the 2011 Alamo Bowl. Boise State has  appeared twice in the Las Vegas Bowl, winning both times.



The Huskies will become the ninth team from the Pac-12 lineup to play in the bowl. The game marks the team's 33rd overall appearance in a bowl game. Tickets for the game start at $35, and are available online at maacobowllv.com.