USS Jacksonville arrives in Bremerton to be decommissioned after 36 years of submarine service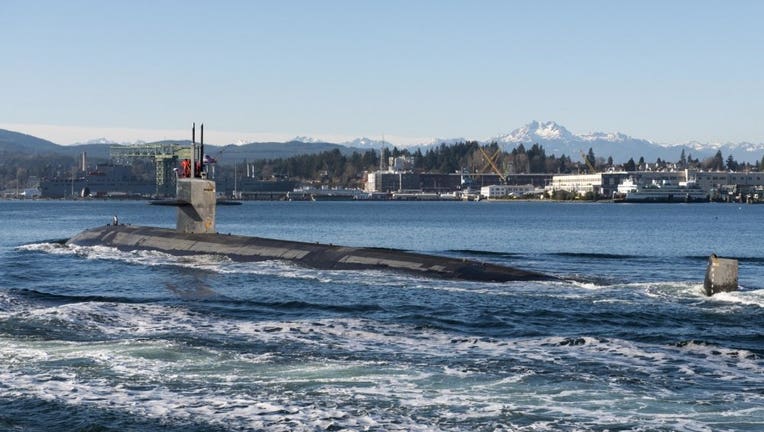 BREMERTON, Wash. -- The Los Angeles-class fast-attack submarine USS Jacksonville arrived at Naval Base Kitsap-Bremerton on Monday to be decommissioned.

The USS Jacksonville was commissioned on May 16, 1981, and is named for the largest and most populous city in Florida.

The USS Jacksonville completed its most recent deployment on Aug. 10, 2017. The boat and crew spent 208 days at sea, covered 48,000 nautical miles and conducted security operations and joint exercises with Japan's and India's navies.

The Jacksonville has been homeported in Hawaii since 2009. It departed Joint Base Pearl Harbor-Hickam for Bremerton on Dec. 4 and arrived Monday.

During the inactivation process, the Puget Sound Naval Shipyard and Intermediate Maintenance Facility will de-fuel the submarine, with the hull retained in safe storage until decommissioning.