US House seat race between Trump's candidate, Democratic challenger in Ohio too close to call
WESTERVILLE, Ohio (AP) — Ohio's elections chief says more than 3,400 provisional votes are yet to be tallied in a congressional special election that ended too close to call on Tuesday night.

Republican Secretary of State Jon Husted released the information after Republican Troy Balderson ended Tuesday with a razor-thin lead of about 1,800 votes over Democrat Danny O'Connor.

Husted says 3,435 provisional votes still need to be reviewed. That's enough for O'Connor, the Franklin County recorder, to potentially pick up enough votes to force a mandatory recount in the 12th Congressional District.

Election boards can't begin to count those votes until Aug. 18.

The Associated Press does not declare winners in races that go to automatic recounts.

Balderson, a two-term state senator, was backed by President Donald Trump. Trump declared Balderson's victory on Twitter though the race was too close to call.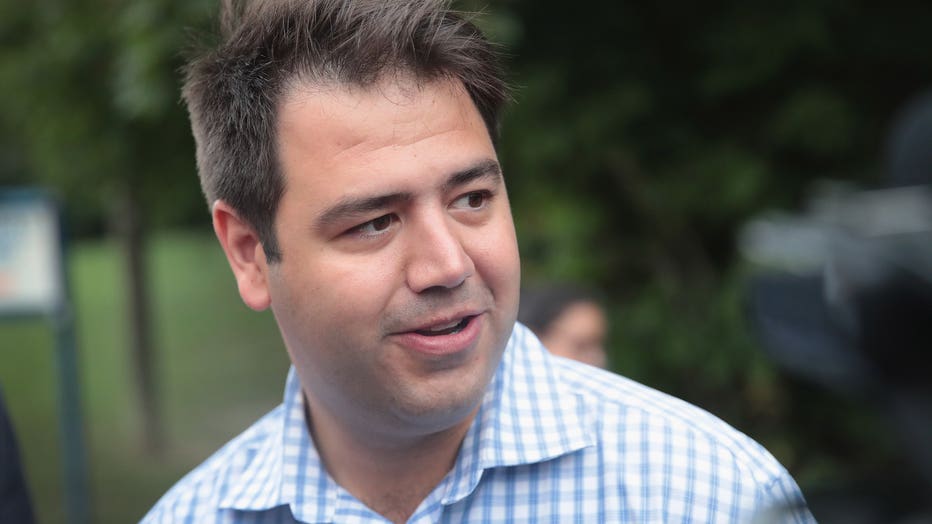 Ohio Democratic congressional candidate Danny O'Connor speaks to reporters after casting his vote in the special election on August 7, 2018 in Columbus, Ohio. O'Connor is in a close race with Republican challenger Troy Balderson for Ohio's 12th Congr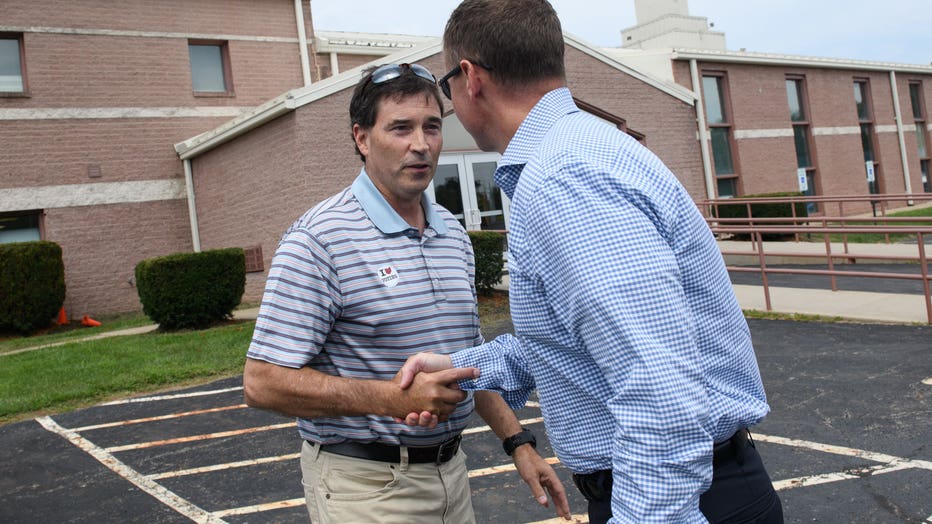 Troy Balderson, the Republican congressional candidate, stops briefly at Genoa Baptist Church to greet voters participating in the special election for Ohio's 12th District on August 7, 2018 in Westerville, Ohio. Voters in Ohio's 12th Congressional District are choosing between Democrat Danny O'Connor and Republican Troy Balderson for congress in today's special election. (Photo by Justin Merriman/Getty Images)

 

The script for Ohio's special election was somewhat familiar: An experienced Trump loyalist, Balderson, was fighting a strong challenge from O'Connor, a 31-year-old Democrat, in a congressional district held by the Republican Party for more than three decades. In an election morning tweet, Trump said Balderson would make a "great congressman."

The winner will fill the seat previously held by Pat Tiberi, a nine-term incumbent who resigned to take a job with an Ohio business group.

Trump himself campaigned at Balderson's side just 72 hours before Election Day, a weekend appearance to help energize his loyalists in a district the president carried by 11 percentage points.

Several voters casting ballots in suburban Westerville Tuesday, both Democrat and Republican, said they saw little difference between the two candidates.

Mike Flynn, a hospital unit coordinator from suburban New Albany northeast of Columbus, voted for Balderson as a show of support for Tiberi. Flynn, 43, said he didn't care for mudslinging on either side of the campaign.

But Trevor Moffitt, a public health doctoral student at The Ohio State University who voted for O'Connor, said he felt Balderson's attacks on Democrats went too far.

"I'm just tired of the rhetoric of 'They're the bad guys, we're the good guys,'" said Moffitt, 29. "I want to see someone who's interested in working with the other party so we can actually get something done."

It's unclear how much Trump's support helped or hurt Balderson. Described by campaign operatives as a "Whole Foods" district, the largely suburban region features a more affluent and educated voter base than the typical Trump stronghold.

Ohio Gov. John Kasich, a leading voice in the GOP's shrinking anti-Trump wing, once represented the district in Congress.

At times, the race has centered on Trump's tax cuts as much as the candidates.

O'Connor and his Democratic allies have railed against the tax plan, casting it as a giveaway for the rich that exacerbates federal deficits and threatens Medicare and Social Security. Balderson and his Republican allies have backed away from the tax plan in recent weeks, training their fire instead on top House Democrat Nancy Pelosi.

O'Connor has dominated Balderson on the local airwaves. His campaign spent $2.25 million on advertising compared to Balderson's $507,000, according to campaign tallies of ad spending. The Republican campaign arm and its allied super PAC were forced to pick up the slack, spending more than $4 million between them.