UPDATE: Water once again safe to drink in Portland



UPDATE (KPTV) -- Health officials lifted a citywide boil water order Saturday morning, telling Portlanders it's safe to drink tap water once again.

The water bureau recommends flushing all taps for two minutes or until the water runs cold before consuming for the first time. This will flush any potentially contaminated water from the plumbing, officials said.

The 24-hour boil water notice ended at 11 a.m. when follow-up testing of drinking water showed no signs of bacterial contamination. From here on out, it's business as usual for everyone in Portland, and all water bureau customerscan drink tap water without boiling it first.



(CNN) -- When it comes to cloudy, rainy days, Portland, Oregon, ranks high among U.S. cities. But even with all that moisture, the tap water for hundreds of thousands in and around this Northwest city isn't safe to drink, authorities say.

The Portland Water Bureau on Friday urged about 670,000 people in its region to boil water they drink, use to prepare food or make ice, or brush their teeth with after three tests came back positive for E. coli bacteria.

"Boiling water is an inconvenience, but it's the best way to protect until more information on the extent of contamination is known," water bureau director David Shaff told reporters.

Customers cleared bottled water off supermarket shelves in the hours after the announcement. Rose Festival CityFair -- an annual festival along Portland's waterfront -- was also affected, with event spokesman Rich Jarvis telling CNN affiliate KOIN all vendors were told to dump any food or drink products that somehow used tap water and start over.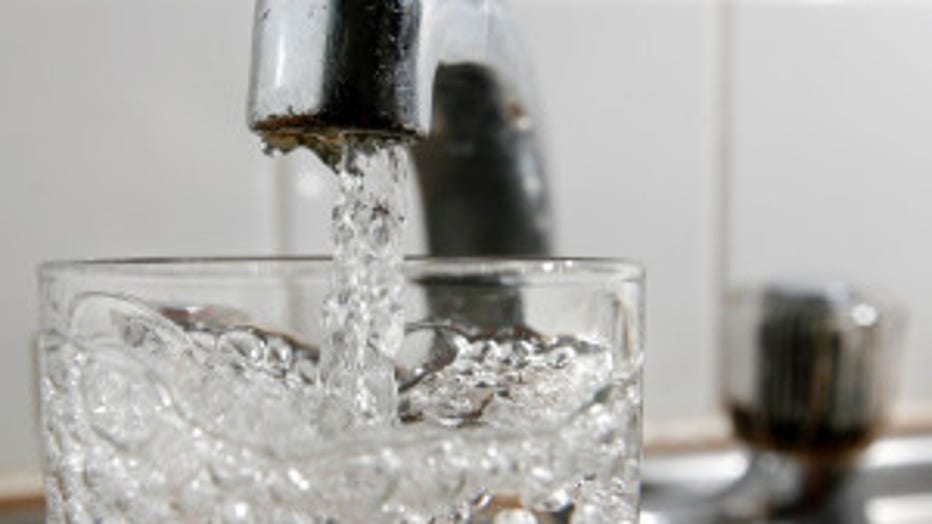 Jared Brown, from the southwest Portland restaurant Mama Mia Trattoria, told KOIN that his staffers went out to buy 20-gallon jugs of water and bags of ice, while boiling heaping amounts of water for use. What his restaurant is not doing, though, is closing.

"We have reservations this evening," Brown said, "and I'm not letting them down."

Online people have responded to the situation -- in some cases with anger, in many others with humor.

One man accused Portland -- "a city where it rains ⅔ of the year" -- of being "dumb about water" issues. Another blasted officials for it being three days between the first positive test and when officials decided to tell the public.

Others had less serious takes on the predicament, like one who sarcastically screamed on Twitter about the "#Portland Boil Water Notice Apocalypse 2014! #onlybeerissafe." One man tweeted, "I always thought Portland water tasted like poop. Now I know why." And there was one opportunist who joked (one thinks) he'd sell Two Buck Chuck -- wine that sells for $2 at Trader Joe's -- "for only $200 a bottle."

In shades of the cult comedy show "Portlandia," one tweet featured a well coiffed boy wearing a crisp denim button-down shirt and a hefty scarf, with his hands in his pockets and his bespectacled eyes staring straight at a camera. It also had this caption: "This is a Portland hipster child. For just .30/day, you can help provide him with clean drinking water."

Such light jabs aside, the ordeal is proving to be a major inconvenience to many.

The first sign of trouble came Wednesday, when a "routine sample" taken the previous day tested positive for E. coli. Fresh tests in and around that area came back clean, as did most other tests. But there were also two additional samples that did not.

"Independently, we had all of these things happen. Normally, ... there would be nothing further," Shaff said. "The state, though, has said with these three incidents right after the other, we're going to require you to (act)."

The boil water advisory affects customers of the Portland Water Bureau and water districts for Burlington, the city of Gresham (north of Interstate 84), Lake Grove, Lorna Portland Water, Palatine Hill, Rockwood, Tigard Water Service Area (including Durham, King City and Bull Mountain), Valley View and West Slope.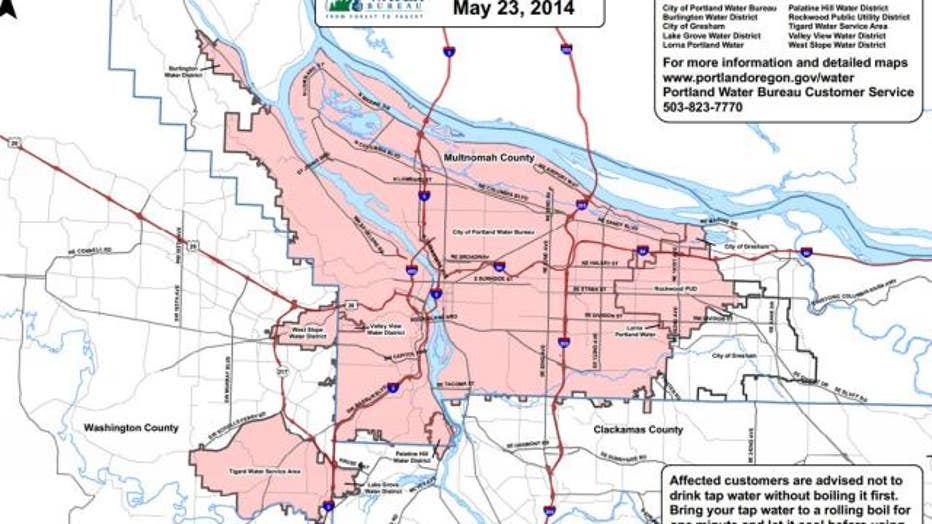 (Photo: Portland Water Bureau)


All tap water in those areas should be boiled at a full rolling boil for at least one minute, officials said. Ice or beverages prepared with tap water on or after May 20 should be discarded, officials said.

Dr. Paul Lewis, the interim Multnomah County Health Officer, urged people to follow the recommendations. At the same time, he downplayed the threat to the community, saying he didn't "think there will be any detectable increase in diarrheal illness."

"We think, overall, this is a very cautious approach that we're taking," Lewis said. "We think that the risk to the public is very low."

This isn't the first time residents of northern Oregon have been asked to take such precautions. The Portland Water Bureau issued a boil water alert to 135,000 area households in 2012 and to 50,000 residents in 2009, both because of E. coli contamination, the Portland Oregonian reported.

Both those restrictions were lifted the next day.

Will the current advisory be similarly short-lived? Portland residents won't find out the next steps until Saturday morning, when the next set of results are in.

CNN's Michael Martinez contributed to this report.

™ & © 2014 Cable News Network, Inc., a Time Warner Company. All rights reserved.