UPDATE: Two people dead, driver arrested after pickup crash in Olympic National Forest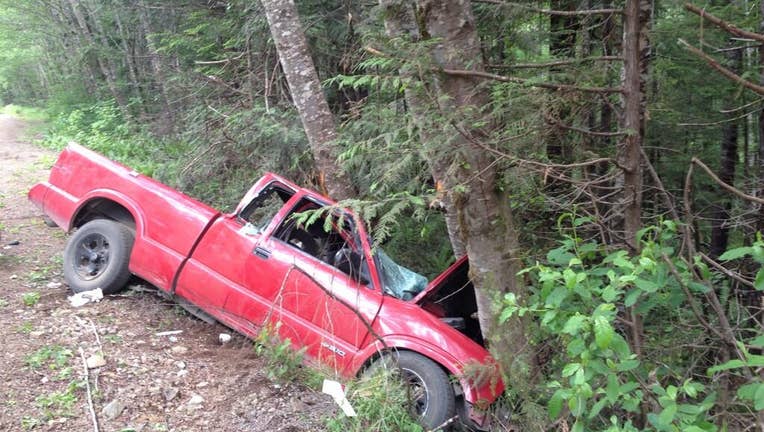 article


MASON COUNTY, Wash – The driver of a truck that crashed, killing two people Sunday in the Olympia National Forest, has been arrested and could face vehicular homicide charges.

Mason Deputies said the crash happened Sunday morning off of Forest Service Road 23 roughly 18 miles northwest of Shelton.

Deputies said as many as seven people were in the pickup when it left the road and hit a tree head-on at a high rate of speed. Five people who were riding in the bed of the pickup were ejected.

Investigators said Marijuana and alcohol were both possibly involved.

The Mason County Coroner identified the victims as David Michael Dudley Jr., 19, of Bremerton and Alena J. Pepi, 18, of Port Orchard.

The driver was airlifted to Harborview where he is in stable condition after breaking his leg and suffering cuts to his face in the crash.  His identity has not been released.