Update on tomorrow's CenturyLink Field event


SEATTLE- The season ticket holder parade viewing tomorrow at CenturyLink Field is now at capacity.

Limited overflow viewing at Safeco Field is now available at no cost. Tickets may be secured online at http://shwks.com/3jl4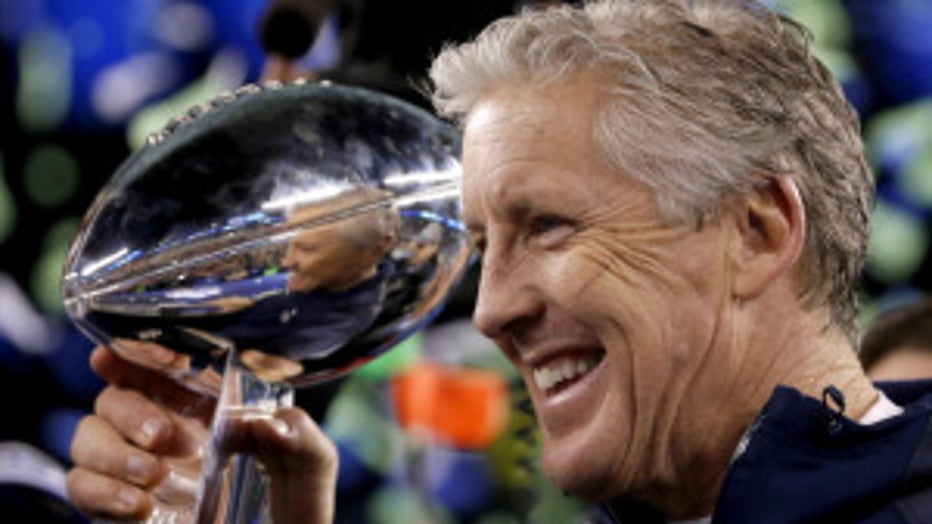 Seating at Safeco Field is general admission with gates opening at 10:30am. Parking is available at the Safeco Field Garage for $10.

Learn more about both events at http://shwks.com/eeb3

About 50,000 fans will be allowed into CenturyLink and approximately 25,000 others into Safeco Field where they will be able to watch the rally from a big screen, according to Seafair President Beth Knox, who is organizing the parade.

This letter was released to season ticket holders Tuesday morning:

As a 2013 Seahawks Season Ticket Holder, you have an exclusive window to reserve your spot. You will be offered the same number of tickets for this celebration as you have Season Tickets. In order to attend the event, you MUST log on to Account Manager and PRINT YOUR TICKETS RIGHT NOW. After noon today, or when space is full, you will no longer be able to print tickets to the event. Seating is limited, so print your tickets now!

Seating will be General Admission throughout the stadium. No assigned seats.

Super Bowl Championship Celebration
Wednesday at approximately 1:00pm
CenturyLink Field gates open at 10:30am

Also on hand will be more than 1,500 police officers, sheriff's deputies and state troopers to try to secure a safe event. According to the Seattle Times, a department-wide email was sent out by interim Police Chief Harry Bailey revoking all individual days off. The only exemptions was for employees with vacations approved before Sunday.

We'll have more information on Wednesday's festivities on Q13 FOX News at 4 and 5 p.m.