UPDATE: New clues released in cat torture case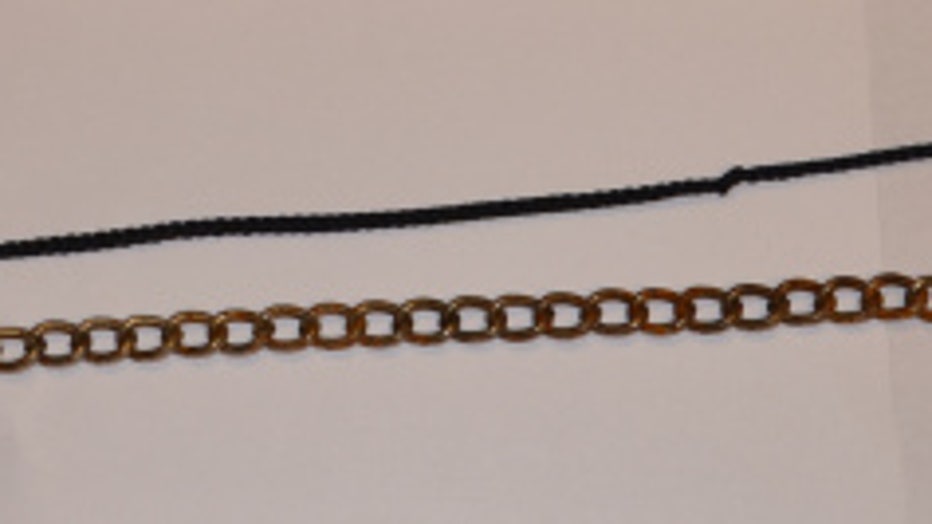 Material used to hang cat


SEATTLE -- A local family's cat was killed by hanging, and experts say it could be a sign of even worse crimes to come.

The Seattle Animal Shelter said someone found a neighborhood cat hanged by a metal chain Thursday in South Seattle. The cat was found hanging over a 6-foot wooden fence along South Bateman Street in south Seattle. Officials say it was deliberately hung.

"The cat was deliberately hung. Through necropsy, we determined the cat definitely suffered before she died," Ann Graves of Seattle Animal Shelter said.

On Friday, the animal shelter released photographs of the material used to hang the cat. A long metal lanyard was used, officials said.

"It was not a normal collar; we don't know where the material came from," Graves said.

Now there is a big reward to catch the killer. The humane society is offering $5,000 for information that leads to an arrest. Experts say that arrest needs to happen fast, because those who kill and torture animals often exhibit other homicidal tendencies. David Gomez, a former FBI agent who has worked on dozens of cases involving serial killers, said animal torture is definitely a red flag for other violence.

"Both serial rapist and serial killers in the past exhibited animal cruelty," Gomez said.

He said the details of the case point to a younger killer, and officials said it could lead to even worse crimes.

"It's really important that you identify these people early in life so we can get them help," Gomez said.

The shelter says there were no previous complaints against the cat.

Anyone with information on this animal killing should call Seattle police.