UPDATE: Firefighter, worker burned in West Seattle industrial fire Monday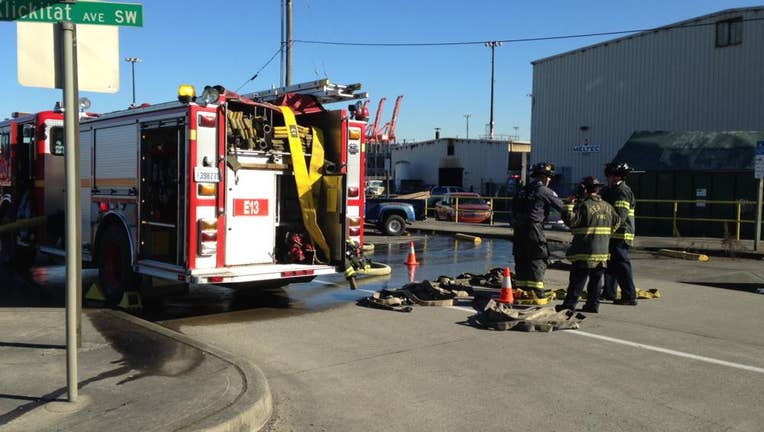 article


SEATTLE -- A firefighter injured fighting a furnace fire at a West Seattle metal foundry Monday morning was moved to the burn unit at Harborview Medical Center with 1st and 2nd degree burns.

A worker at the plant was also burned on his body, face and head but was in stable condition at the hospital.

Investigators said firefighters were called to the metal business in the 3400 block of 13th Ave SW to reports of an explosion around 9:00 a.m.

When firefighters arrived they found flames and molten metal spewing from the furnace which was the size of an SUV.

One firefighter was working a hose line in the smoky building when he mistakenly stepped into a slag pit filled with boiling water.  Fire officials said they were not warned the pit was a danger and there were no barriers surrounding it.

The boiling water rushed into the firefighter's boots and burned his lower legs.  He was quickly rescued by fellow firefighters and rushed to the hospital.

It is unclear how the worker was injured in the fire, but he too was rushed to the hospital.

Damages are expected to top $85,000.  The fire has been ruled accidental.