UPDATE: E.T. the walrus falls seriously ill, vets believe infection may be to blame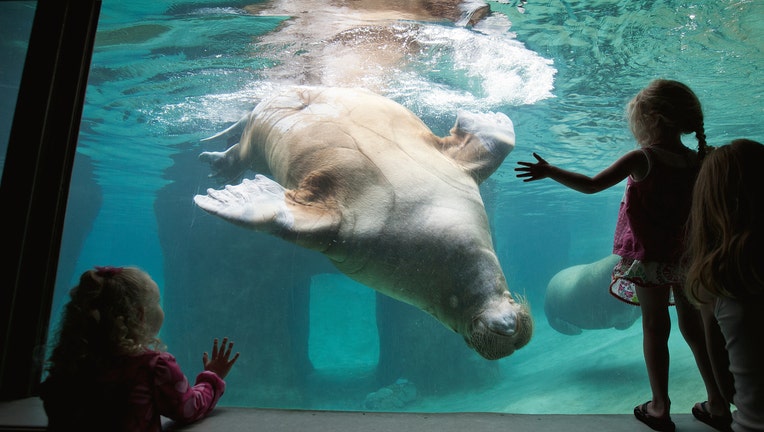 article


TACOMA -- A beloved, 32-year-old walrus at a local zoo has fallen ill and zoo officials worry for the animal's life.

Point Defiance Zoo & Aquarium officials said E.T., the zoo's loved 32-year-old walurus, is in "guarded condition" after falling seriously ill on Monday. The walrus refuses to eat and is extremely lethargic, officials said.

"We're very concerned," Goodrowe Beck, the zoo's general curator said.

"His blood values point to an infection," said head veterinarian Dr Karen Wolf. "We are continuing diagnostic tests and providing treatment based on those blood values."

Veterinarians tried to perform an ultrasound on the 3,350 pound walrus, but his extensive blubber layer prevented them from getting usable readings.

The zoo said E.T. is receiving round-the-clock care and attention.

Late Wednesday afternoon, veterinarians said the walrus has shown some improvement. They said he drank some water on his own and sucked on some ice.

Walruses in the wild live to be about 30 years old, but often live longer in zoos.