UPDATE: 18 total coronavirus cases reported statewide


MONDAY, MARCH 2, UPDATE: There are 18 cases of coronavirus statewide, 14 in King County and four in Snohomish County. This includes five deaths, all of which were in King County.

UPDATE:

King County has announced four new cases -- including an additional death -- bringing the statewide total of confirmed coronavirus cases to 13. Click here for more information.

A third case of COVID-19 in Snohomish County brings the total to 13. The presumptive positive test result came back from the State Public Health Laboratory Sunday afternoon. This number is expected to rise as more people are tested and results confirmed.

The new case in Snohomish County is a male in his 40s, hospitalized at EvergreenHealth in Kirkland. The man is in critical condition.

EVERETT, Wash -- As of Sunday, March 1, eight people have tested positive for novel coronavirus (COVID-19) in Washington state.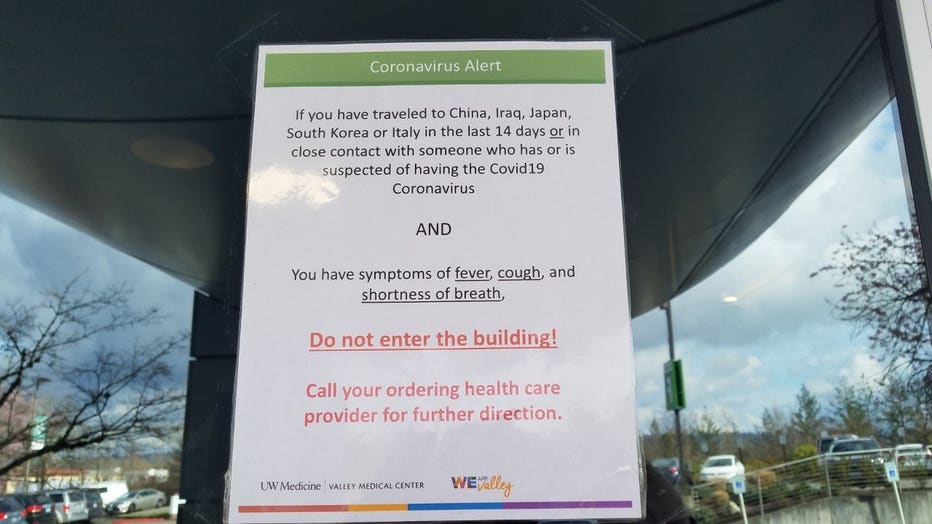 Six are in King County, and two are in Snohomish County: Here's a breakdown of the eight cases:


Public Health is aware that the U.S. Postal Service is reporting that one of its employees was diagnosed with COVID-19. This person was one of the four cases already reported, and is included in total cases listed above.




 

Gov. Jay Inslee has declared a state of emergency in response to the growing number cases in western Washington.

Inslee directed state agencies to use "all resources necessary" to prepare for and respond to the coronavirus outbreak. The declaration also allows the use of the Washington National Guard, if necessary.
"We will continue to work toward a day where no one dies from this virus," the governor vowed.
Health officials in California, Oregon and Washington state are worried about the novel coronavirus spreading through West Coast communities because a growing number of people are being infected despite not having visited an area where there was an outbreak, nor apparently been in contact with anyone who had.
Dr. Frank Riedo, medical director of Infection Control at Evergreen, said local hospitals are seeing people with severe coronavirus symptoms but it's probable that there are more cases in the community.
"This is the tip of the iceberg," he said.

Public Health says the symptoms for COVID-19 are similar to the flu and the common cold. That's why it's important for you to call your primary care doctor first.

Travel Restrictions

The CDC recommends that Americans avoid all non essential travel to South Korea, Italy and China, where the outbreak numbers are highest. Click here for travel updates from the CDC.