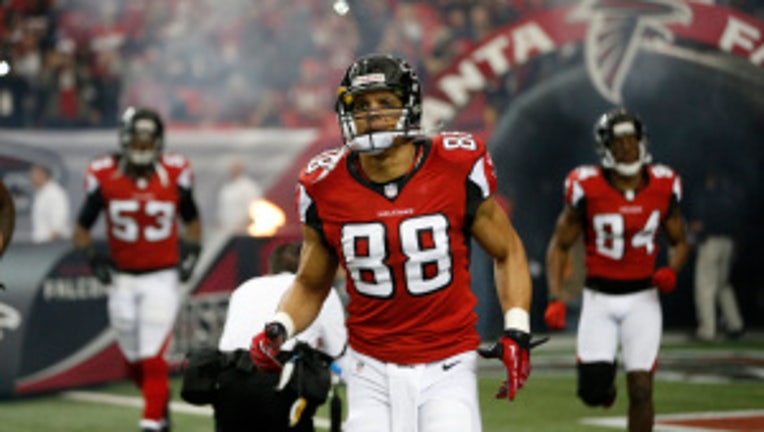 By Clare Farnsworth

Seahawks.com

When: Sunday, 10 a.m. PT, Georgia Dome, Atlanta

What: NFC divisional playoff game

Significance: The winner advances to play either the 49ers or Packers in the NFC Championship Game on Sunday, Jan. 20.

Record: Falcons won the NFC South with a 13-3 record to secure the conference's No. 1 seed in the playoffs

Where they ranked: No. 8 on offense during the regular season (29th rushing, sixth passing); No. 24 on defense (21st rushing, 23rd passing)

TV: Fox (KCPQ/13 in the greater Seattle area), with Thom Brennaman, Brian Billick, Chris Myers and Laura Okmin

Series: The Falcons and Seahawks have never met in the postseason. The Seahawks lead 8-5 in regular-season games, but the Falcons have won the past three – including the last game played at the Georgia Dome in 2007 and the game played in Seattle last season

Star power: Tony Gonzalez. The Falcons have ample candidates, but the others are trying to get where Gonzalez already is. He is the most productive tight end in the history of the NFL, with numbers that place him among the best receivers to ever play in the league – 1,242 receptions, second all-time to Jerry Rice (1,549); 14,268 receiving yards, No. 7 all-time; 103 touchdown catches, No. 6 all-time; 13 Pro Bowls, tied for No. 2 all-time. This season, his 16th, the 36-year-old Gonzalez caught 93 passes for 930 yards and eight TDs. This season, in a passing game that also includes Roddy White and Julio Jones, it was Gonzalez who led the team with receptions and was second in TD catches to Jones (10).

Unsung hero: Mike Peterson. The veteran middle linebacker was re-signed, for a 14th NFL season and fourth with the Falcons, after former Seahawks middle linebacker Lofa Tatupu was released before training camp because of a shoulder injury. "This is it. This is my final swing, so to speak," Peterson told reporters who cover the Falcons. "I don't want to say this is my last go-round, but that's the way you've got to treat it when you've been in the league 14 years." Peterson's contributions have been more of the intangible variety, but valuable nonetheless. So this win-one-for-Mike mentality also is being touted by his younger teammates. "He is one of those guys that's been around a long time and for me, it was real big, him coming back this season in terms of helping me out and getting to learn the middle linebacker position a whole lot more," said Akeem Dent, the second-year starter at middle linebacker.

On the spot: Matt Ryan. The Falcons' quarterback has 56 regular-season wins in his five years with the team, including 13 this season and in 2010; 11 as a rookie in 2008; and 10 last season. In the postseason, however, he is 0-3. And in those losses to the Giants (24-2 last season), Packers (48-21 in 2010) and Cardinals (30-24 in 2008), "Matty Ice" has a tepid passer rating of 71.2 – compared to 90.9 in the regular season. He has thrown more interceptions (four) than TD passes (three) in the postseason – compared to 127 TD passes and 60 interceptions in the regular season. He has yet to have a 200-yard passing game in the postseason – compared to 13,300-yard passing games in the past two regular seasons.

Burning question: Is this the game where "Matty Ice" finally breaks the ice in the postseason and gets the Falcons to a second game? "Matt's had a great regular season for us this year. He's gotten the individual accolades. He's led our team through some tough ballgames and been able to pull them out," Falcons coach Mike Smith said. "I think those experiences will help us in the postseason."

Familiar faces: Secondary coach Tim Lewis was the Seahawks' defensive backs coach in 2009.