Unstable day: Showers, possible snow, chance of a thunderstorm
 A trough of low pressure is over us with cold unstable air. There is a chance of showers throughout the day, maybe with some snow mixed in. No accumulation is expected in the lowlands because the ground is too warm, but there is a winter weather advisory for the Cascades, with perhaps another foot of snow and gusty winds through the passes.



This afternoon, a Puget Sound convergence zone looks likely to form in King and Snohomish counties with extra rain, perhaps some snow or hail mixed in, and a chance of a thunderstorm. It's a chilly day, with highs topping out in the mid-to-upper 40s. Tomorrow we start to calm down and there will be just a few showers for your Friday with highs in the upper 40s.

Our weekend looks dry, partly sunny, and a little warmer -- highs in the low 50s. Next week starts out dry, mostly sunny, and it'll warm up to near normal -- mid 50s.

Viewer photo of the day . . .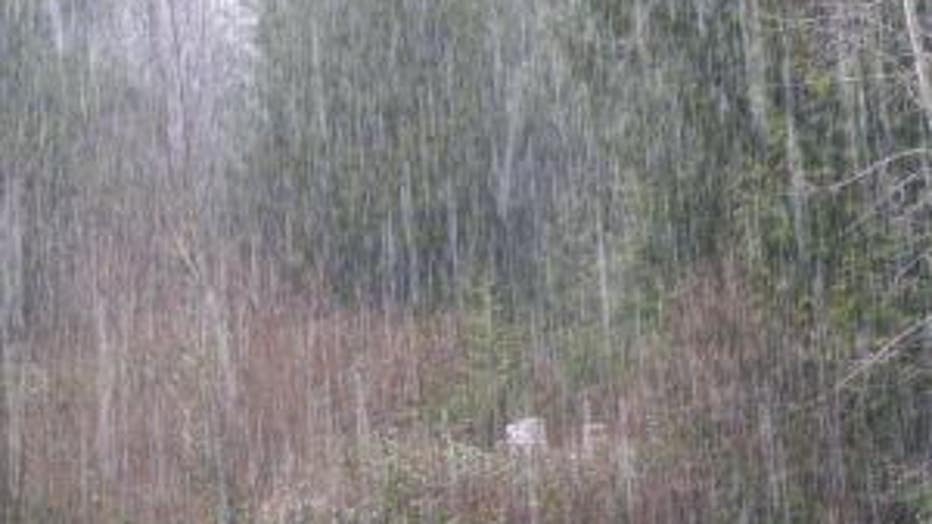 St. Patrick's Day hail storm. From Eileen in Quilcene.