Unruly passenger gets duct-taped to seat on trans-Atlantic flight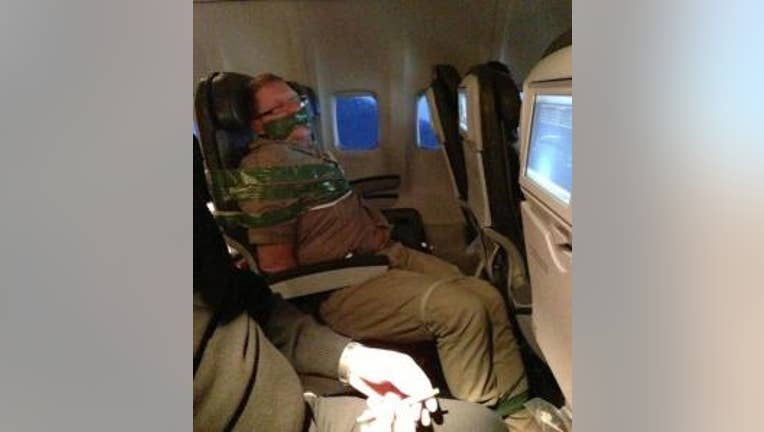 article


NEW YORK -- Passengers on an Icelandair flight to John F. Kennedy International Airport duct-taped a fellow passenger to his seat Thursday after they said he had gotten drunk, tried to choke the woman next to him, screamed that the plane was going to crash and spat on people, it was reported Friday.

Andy Ellwood posted the photo of the taped man on his Tumblr blog. He told the media that one of his friends who was on the flight took the photo and sent it to him.

The Port Authority of New York & New Jersey, which is in charge of the New York area airports, confirmed the incident.

"A 46-year-old man was taken into custody last night at JFK off an Icelandic flight and then brought to the hospital because Port Authority police determined he was intoxicated," said port authority spokesman Ron Marsico.

Prosecutors declined to prosecute the man, who had a passport from Iceland, because, they said, the other passengers wouldn't come forward to detail his behavior.

Icelandair said it keeps duct tape and plastic ties on its flights in case unruly passengers need to be restrained.