University professor does something amazing to teach lesson about brain science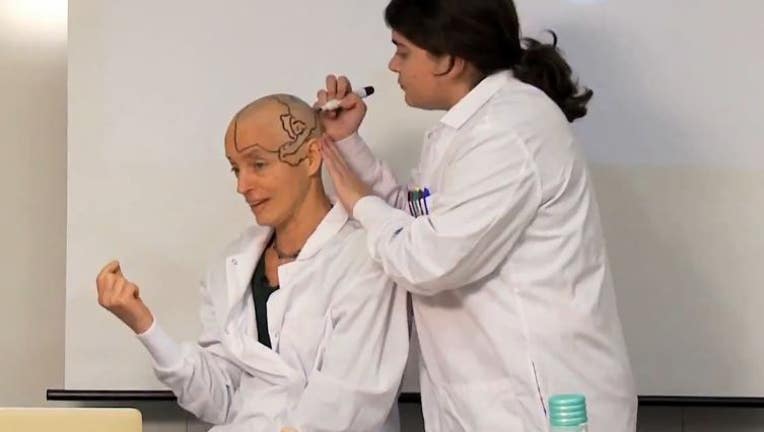 BOSTON, Massachusetts -  Nancy Kanwisher may be the coolest university professor on the internet this week.

Maybe the coolest professor this month or even this year.

As part of a recent lecture on brain science the MIT faculty member did something unexpected, she shaved her head.

Not only that, she actually had grad student Rosa Lafer-Sousa draw all over her bald scalp to literally illustrate her lesson.

Watch it all happen below.