Unexpected delivery: Baby girl born on I-5 on way to hospital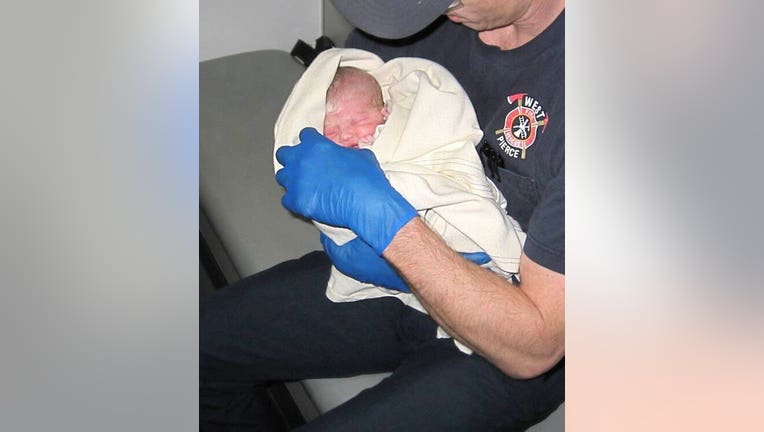 TACOMA -- A baby girl was born early Wednesday morning on Highway 512 at Interstate 5, Washington State Patrol Trooper Guy Gill said.

The infant's father, Pedro Sanchez, pulled over the family's Dodge Challenger on the way to the hospital and delivered her in the car.

Gill said the Pedro and his wife Amanda and baby Anneliese are all doing great. Pedro Sanches iz an Air Force staff sergeant.