Uncle charged with murder in death of 6-year-old nephew in Lynnwood
EVERETT, Wash. -- A 19-year-old man was charged with first-degree murder Thursday for allegedly drowning his 6-year-old autistic nephew in a bathtub in Lynnwood Monday and then placing his body in a dumpster outside the apartment complex.

The defendant, Andrew Clayton Henckel of Kerrville, Texas, was being held in the Snohomish County Jail in lieu of $1 million bail.




The body of Dayvid Pakko was found early Tuesday morning at the apartment complex where the boy lived. A search for Dayvid began Monday when he was reported missing to police at about 5 p.m.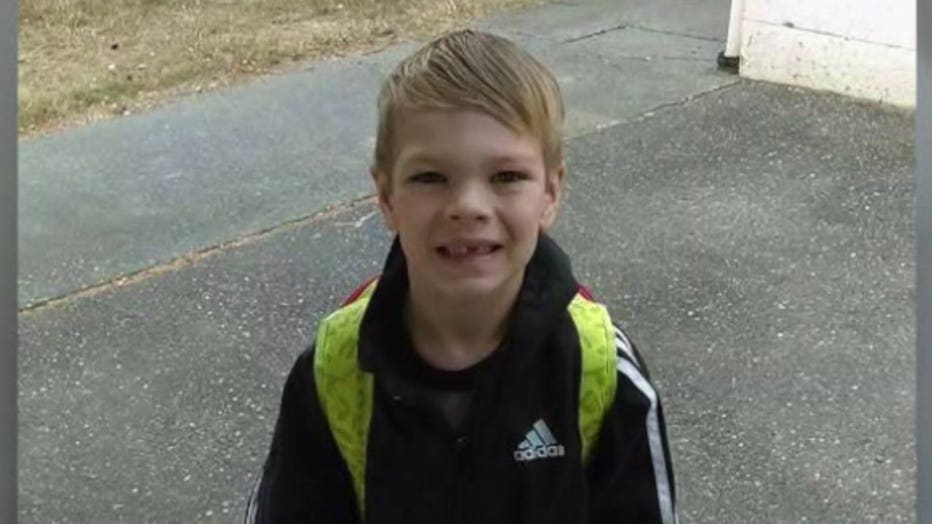 On Monday, Dayvid was left in the care of his mother's boyfriend and his 19-year-old uncle, Andrew Henckel.

In probable cause documents, Snohomish County sheriff's detectives say that when the boyfriend left to run errands about 2 p.m., Henckel developed a plan to kill Dayvid.

During questioning, the detectives said, Henckel admitted to police that he filled a bathtub and held Dayvid under the water. When Dayvid began to struggle and move around, the 19-year-old uncle told detectives he placed his knees on Dayvid's calves, documents reveal.

According to the documents, when asked what happened when someone drowns, Henckel told authorities, "Lungs fill with water" and "they die."

Authorities asked Henckel if he succeeded, to which he replied, "Yeah," according to documents.

The detectives said he gave no motive as to why he committed the murder.

After drowning the boy, Henckel changed his and Dayvid's clothes, wrapped the 6-year-old in a blanket, and placed him in a cardboard box that he took to the dumpster, the documents say. He placed their wet clothes in the dryer. During a search, detectives found green camouflage pajamas bottoms and an orange T-shirt, which Dayvid reportedly had been wearing Monday.

According to the sheriff's detectives, Henckel told them that he dried the water on the bathroom floor with towels and hung them back on the towel rack, before laying on the couch.

Documents say the mother's boyfriend returned home about 3 p.m. Monday. Dayvid was gone and Henckel said he had taken a nap. The men searched inside and outside of the apartment for about 45 minutes before calling the police.

When the detectives' search began to center around a dumpster, where Dayvid was eventually found, probable cause documents say Henckel, who had been helping with the search, notably walked away from the scene.

Henckel is also on the autism spectrum, according to family members. However, documents allege he was never formally diagnosed and is not taking medications.

Dayvid went to Beverly Elementary School, and the school's PTA was holding a support meeting Thursday night, Oct. 19, in the Beverly gym for families whose children went to school with Dayvid.