UNBELIEVABLE - Bouncy house blows away with 3 kids inside


SOUTH GLENS FALLS, N.Y. -- Three children were inside a bouncy house that was lifted up and literally blown away by the wind in upstate New York Monday, reported WNYT-TV.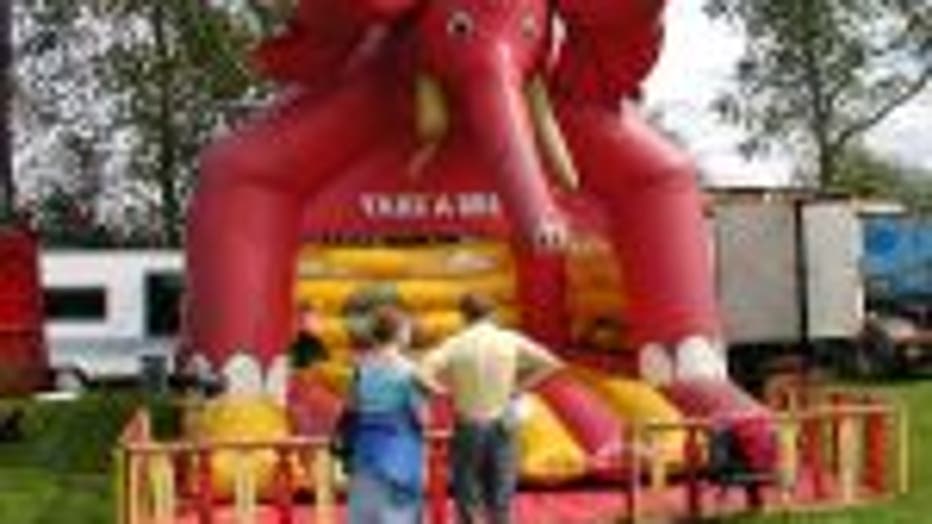 The television station reported that the children, ages 5,6 and 10, fell out of the toy when it was roughly 15 feet off the ground.  Two boys were seriously injured.

Parents told WNYT-TV one boy landed on a parked car and the other one landed on pavement.  The third child, a girl, had minor scrapes and bruises.

A witness gave WNYT-TV photographs that the witness said show the bouncy house some 50 feet up in the air.

Police told WNYT-TV the 10-foot by 10-foot toy was secured to the ground with spikes, but the wind was still able to pick it up and blow it away.