U.S. marshals join hunt for Washington state man accused of murder in Ore.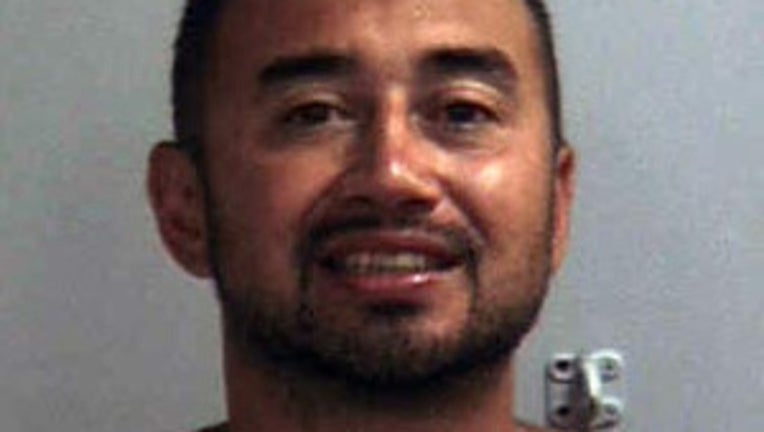 PORTLAND (KPTV) -- The U.S. Marshals Service has joined the manhunt for a Washington state truck driver accused of killing a Clackamas County employee near Boring, Ore.

The man is also wanted in Pierce County, Wash., on a weapons charge and is being sought for questioning in a sex crime investigation involving the rape of a child in Pierce County.

Investigators said Dirck White, 41, of Edgewood, Wash., was driving a truck hauling wood near Boring on Thursday when he was stopped by Clackamas County weighmaster Grady Waxenfelter.

White's truck did not have a license plate on the trailer, according to deputies.

White is accused of shooting and killing Waxenfelter on Highway 224 near Amsigger Road.

Investigators released new surveillance video of the suspect Monday, taken just a few days before the shooting at a local store.

White has an extensive criminal record, according to investigators.

Waxenfelter started working for Clackamas County in 1987 and became a senior mechanic in 1999. He had been a weighmaster since 2005.

White was a delivery driver for O'Malley Brothers Trucking in Estacada. Deputies said the company is cooperating with investigators.




In fact, the O'Malley Brothers Trucking is offering a $2,500 reward, on top of the $5,000 reward from Clackamas County, for information leading to White's arrest.

White is believed to be in a four-door 2004 Mercedes 320 with Washington license plate ANB7070. He is a Hispanic man, 6' tall and 190 pounds. He has black hair and brown eyes.

If you see him, call 911 immediately. Deputies said do not approach White, as he is considered armed and dangerous.