U.S. Marshals elevate former Pasco couple to 'Most Wanted' status; $25k reward offered
PASCO, Wash. - The U.S. Marshals Office is asking for the public's help in locating 33-year-old Edgar Salvador Casian-Garcia and 37-year-old Araceli Medina, who they say tortured and murdered Garcia's 8-year-old son and likely trafficked and abused other children in their care.
Warrants were issued for Casian-Garcia and Medina for aggravated murder, four counts of child rape and three counts of assault of a child. 
The charges come after Casian-Garcia's daughters, a three and 8-year-old, were found abandoned in Tijuana, Mexico in late 2020. Deputies say the children escaped a hotel that they were staying in with Medina, and that the children showed signs of physical and sexual abuse. 
After the girls were discovered in Mexico, the remains of a child were found in a rural area of Benton County in February 2022. Those remains were identified as 8-year-old Edgar Casian Jr., the biological son of Edgar Salvador Casian-Garcia. 
Investigators believe the pair tortured and killed the child before dumping his body.
Casian Jr. was reported missing in May of 2021, but the last credible sighting of him was in September 2020.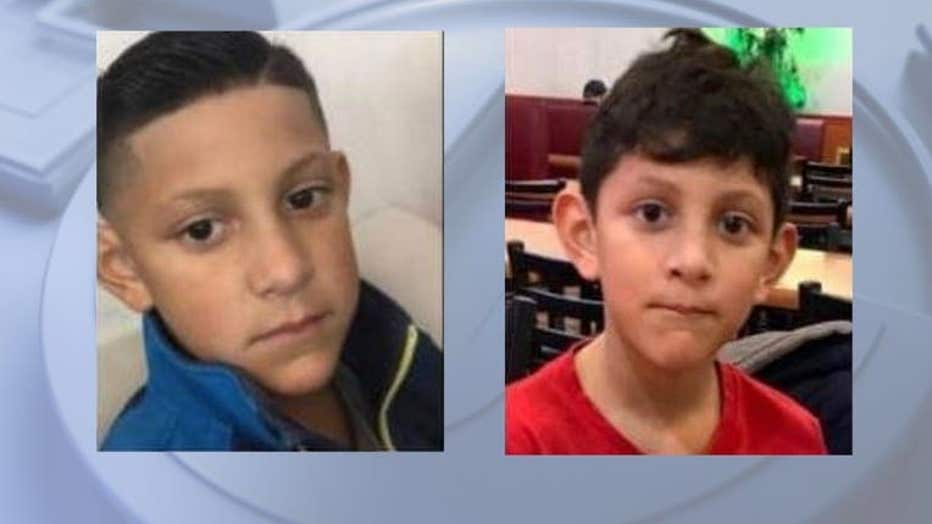 After following up on numerous leads, U.S. Marshals believe the couple is still in Mexico, likely in or around the city of Mazatlan in Sinaloa, or Tepic in Nayarit, which are about 800 and 960 miles south of Tuscon, Arizona, respectively. 
This is the first time the agency has elevated a couple to its 15 Most Wanted list. 
"Generally, 15 Most Wanted fugitives are considered the "worst of the worst" and can include murderers, sex offenders, major drug kingpins, organized crime figures and individuals wanted for high-profile financial crimes," according to the U.S. Marshals Office.
The National Center for Missing and Exploited Children said it's likely that Medina fled to Mexico with four of her biological children. 
Medina is 5'5" and weighs around 125 pounds. She has black hair and brown eyes. Casian-Garcia is 6'0" and weighs around 220 pounds. He has brown hair and brown eyes. 
If you have any information on this case or to help find either of the suspects, contact the U.S. Marshals Service at 1-877-WANTED2(926-8332) or use the USMS Tips App. All tips will remain anonymous. A $25,000-each reward is being offered for information that leads to an arrest.