U.S. Marshals arrest sex offender, but missing girl not found with him
UPDATE:

Lily Christopherson, the missing 15-year-old from Bonney Lake, has been found safe. More information >> http://q13fox.com/2018/06/03/lily-christopherson-has-been-found-safe/


---


PIERCE COUNTY, Wash. -- The U.S. Marshals-led Western District of Washington Fugitive Task Force, Bonney Lake Police Department and Lakewood Police Department just arrested sex offender Christopher Fitzpatrick.

He was located in Lakewood thanks to an anonymous tip generated after U.S. Marshals offered a $5,000 reward for information leading to his arrest. 15-year-old Lileana "Lily" Christopherson, who was believed to be with Fitzpatrick, was not found with him.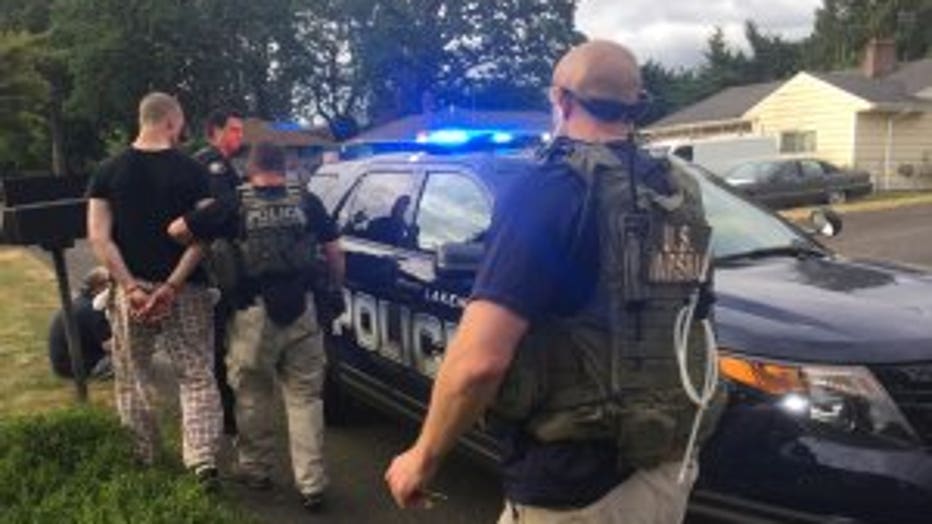 According to the Bonney Lake Police Department, she was spotted in Tacoma within the past two or three days.

Officials say they're concerned for Lileana's well being because they're not sure if she is in the area on her own free will.

She was last seen wearing a black midriff shirt with tan capris pants, and she may be with a female with a dark complexion.

Officers are continuing to search for her are asking for the public's help to bring 'Lily' home safely or that she reach out to her family.

Fitzpatrick was booked into jail for failing to register as a sex offender. More charges may be pending as detectives continue to investigate.

If you know where she might be located, use the P3 Tips App to submit your information to Crime Stoppers or call the hot line at 1-800-222-TIPS.