U.S. Interior Secretary announces new cultural study at Wing Luke Museum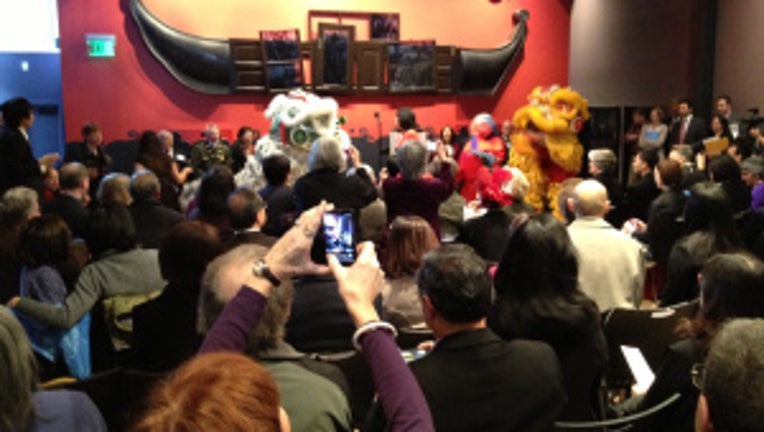 SEATTLE -- Secretary of the Interior Ken Salazar announced that he directed the National Park Service to undertake an Asian American Pacific Islander theme study to investigate the stories, place and people of Asian American and Pacific Islander heritage.

Secretary Salazar's announcement came at a celebration at the Wing Luke Museum in Seattle's International District Sunday morning.

The new study is part of a broader effort under President Obama's America's Great Outdoors program to commemorate and tell stories of minorities and women who have made significant contributions to our Nation's history and culture.

Secretary Salazar was joined by Washington State Senators Patty Murray and  Maria Cantwell, and Representatives Jim McDermott and Adam Smith at the announcement.