U.S. Army wants a new gun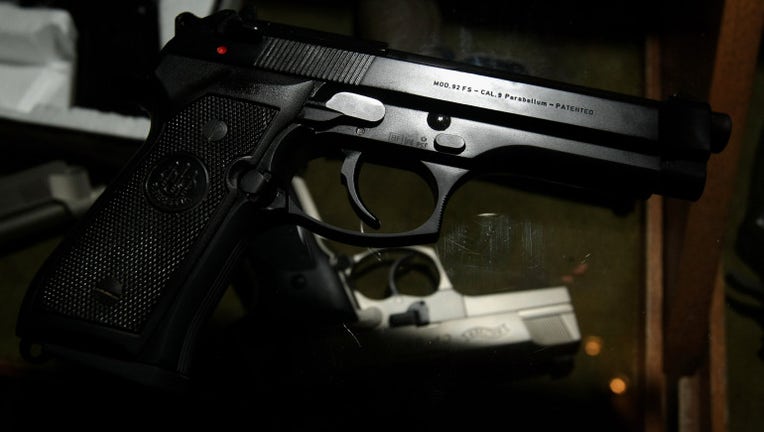 article


NEW YORK -- The U.S. Army is seeking a new gun.

After about 30 years of using the Italian-made Beretta as the primary sidearm pistol for the U.S. military, the Pentagon is seeking a new gun contract.

For gun manufacturers, this kind of a contract is a once-in-a-lifetime opportunity.

While the Beretta lasted three decades, the U.S. military's first semiautomatic standard-issue sidearm, the M1911 from Colt, lasted nearly 90 years. It was issued during the U.S. war in the Philippines through the World Wars to Vietnam and beyond.

No wonder manufacturers are already starting to line up. An Army spokesman told CNNMoney that a request for proposal for a new standard-issue sidearm is going out in January.

Smith & Wesson and General Dynamics have announced that they are entering the M&P, a popular pistol, into the competition.

Any contract with the U.S. Army is a big deal, and not just because American soldiers will be carrying them for many years. But guns chosen by the military achieve cult status, used as iconic weapons in James Bond and other action movies, and become highly desirable among civilian gun owners too.

The Beretta, used by the U.S. Army since the mid-1980s, is manufactured by a 500-year-old Italian company, which has a factory in Maryland. The Beretta was the "lethal weapon" in the 1987 box office hit action movie "Lethal Weapon."

But then the mostly-metal Beretta ran into competition from the Glock, an Austrian-made, partially polymer pistol that went mainstream with its appearance in "Die Hard."

The lightweight Glock revolutionized handguns, with its innovative design using polymer, or plastic, in the handle and frame, instead of metal or wood. The Glock has since become one of the most popular handguns used by cops, as well as civilians.

It is likely that the Army could move to these modern lighter plastic handguns. It already made that switch for rifles during the Vietnam War, when it swapped its heavy wood-and-metal M-14 for the mostly plastic M-16, and eventually switched to an even lighter and more compact rifle, the currently-issued M4.

Smith & Wesson, for instance, says that its polymer M&P pistol is a good fit for the U.S. Army, which is looking for "a new modular handgun system that can be easily adjusted to fit all hand sizes."

Polymer pistols have become increasingly popular as lightweight and ergonomic, particularly among women, a fast-growing demographic among gun users.

Beretta wasn't immediately available for comment on whether it will also be entering the competition for a new contract.