Two win Washington Lottery trips to Seahawks game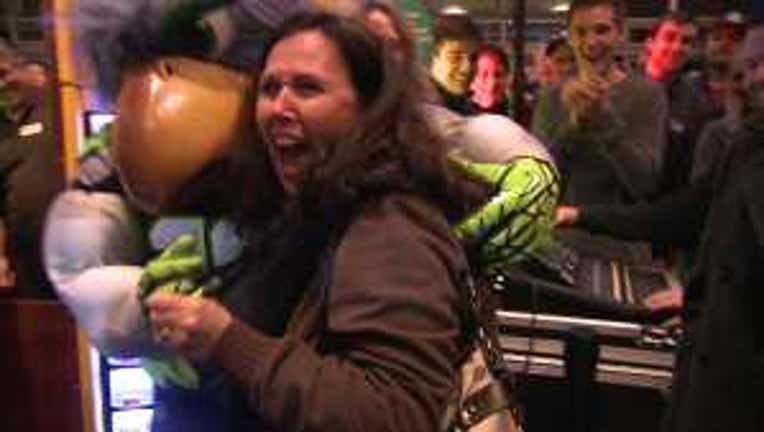 SEATTLE --Two lucky Seahawks fans on Wednesday night each won a Washington Lottery prize of a paid trip and game tickets to Seattle's wild-card playoff contest against the Washington Redskins Sunday.

More than 400 fans showed up at Southcenter Mall in Tukwila to enter the Washington Lottery drawing, but only two of them hit the jackpot. Cindy Williams and Melinda O'Berry each won two tickets to the game against the Redskins Sunday, along with airfare and two nights in a hotel.



Fans dressed up in Seahawks gear and waited in a line that stretched outside and around the corner at Southcenter.

In order to enter the drawing, participants had to buy two $5 'Seahawks Scratch' tickets.

"I'm still shaking, I'm still shaking, I can't believe it. We were the last group in the door," Williams said after being named a winner of the top prize.

But not everyone was  thrilled with how this special "Seahawks Lottery" went down.

Hundreds of people went to the lottery's Facebook page to sound off, upset that the drawing was held only at Southcenter and that they would have to be present at the 7 p.m. Wednesday drawing in order to win.

For those not making the trip, the 'Seahawks Gameday' pregame show starts at 12:30 p.m. Sunday and kickoff is at 1:30 p.m. PT on Q13 FOX.