Two school buses collide in Pierce county, one driver taken to hospital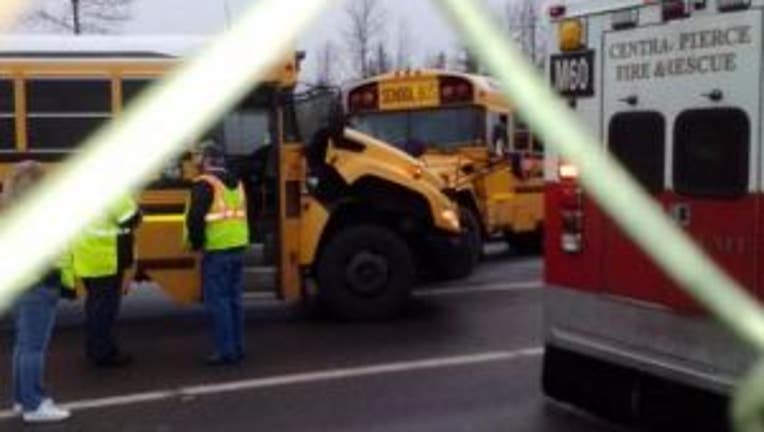 FREDERICKSON, Washington -- District officials are trying to determine what lead up to a crash involving two school buses near Frederickson in Pierce County Thursday morning.

Authorities said neither bus was carrying any children and no one was hurt as a result of the collision.

Smoke was seen coming from at least one bus, but there was no fire.

One of the bus drivers may have suffered some kind of medical emergency leading to the crash. That driver was taken to the hospital.

The buses are believed to serve students from the Bethel School District.