Two people hurt in furnace fire in West Seattle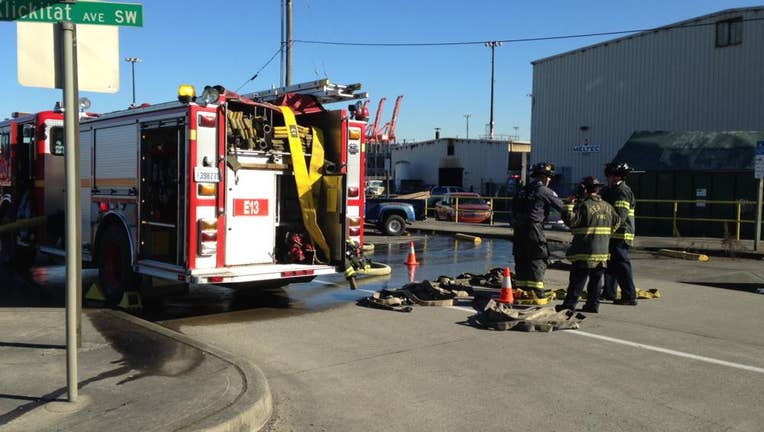 SEATTLE --  A Seattle firefighter was injured after mistakenly walking into a boiling tank of water during a fire fight at a metal foundry in West Seattle Monday morning.

Fire crews were called to the Meltec facility at 2444 13th Ave SW around 9:00 a.m. to reports of a furnace fire.

The foundry was evacuated and another employee was injured, though the extent of those injuries is unclear.

But fire officials said inside the foundry visibility was very poor and one of their firefighters stepped into some kind of holding tank containing boiling water.  That firefighter was sent to the hospital with second degree burns below the waist.

Fire officials said no one warned them about the vat of super hot water and there was no barrier surrounding it.

The name of the firefighter was no released.

The fire at the foundry was quickly extinguished.