Two people found dead in mobile home fire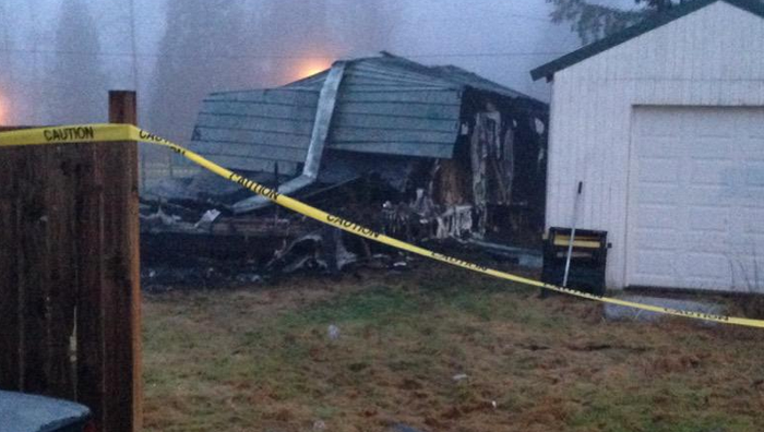 ARLINGTON - Two people were found dead inside a mobile home fire near Arlington, late Monday night.

Snohomish Fire District 21/11 Chief Travis Hots said that neighbors called 911 to report a fully involved fire just after 9 p.m. in the 16400 block of Jordan Way.

Firefighters and deputies responded and found flames shooting out of the structure, Hots told Q13FOX News. Firefighters took up a defensive attack, as the heat from the fire was too intense to try and go inside.

Neighbors said that they believed there were two people inside of the burning home, based on the residents' vehicles parked in the driveway.

Firefighters from nearby districts assisted and the fire was put out. The roof of the mobile home, along with the home's 'weather roof' collapsed.

Officials determined that there were two bodies inside the home but the structure was not safe for anyone to enter the building, Hots said.

The Snohomish County Fire Marshal will investigate the cause and origin of the fire. The Snohomish County Sheriff's Office will conduct the death
investigation. Also, the Snohomish County Medical Examiner will relase the identities of the victims, pending autopsy and notification of next of kin.

This is a developing story and will be updated when new information is available.