Two men allegedly involved in grocery store theft shot by Olympia police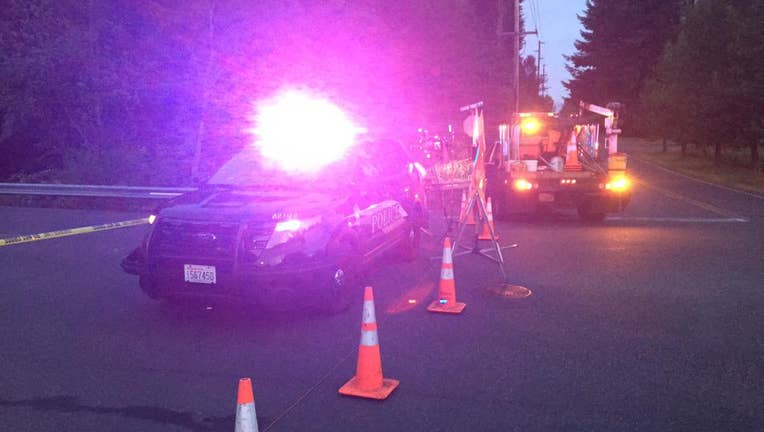 OLYMPIA - A police officer shot two men, reportedly brothers, allegedly involved in an attempted theft at an Olympia Safeway Thursday morning.

The Olympia Police Department reports an officer fired multiple shots, hitting two men, near Cooper Point Road NW and 14th Avenue NW just after 1 a.m.

Both men were transported to an area hospital with gunshot wounds to the chest. The men, believed to be in their 20s, were in critical condition. The Olympia police officer was not hurt.




Police said the men matched a description of two black men who reportedly tried to steal beer from the grocery store early this morning. The men were spotted by grocery store staff, threw the stolen items on the ground and fled. The shooting was reported a short time later.

"As police investigated the matter, an officer found two men matching the suspect descriptions a short distance away," Olympia Police Chief Ronnie Roberts said. "A few minutes later, the officer notified dispatch that he had been involved in a shooting."

What lead to the shooting, if the men had weapons and why police fired multiple shots remains unknown.

A woman who identified herself as the sister of the men shot said she just happened to be driving by the shooting as it took place. She said she heard multiple shots fired, and saw one of her brothers drop to the ground.

She claimed it was impossible that her brothers were armed with a weapon.

A Thurston County Critical Incident Team is investigating the shooting and the police officer is on administrative leave, police said.

This is a breaking news story and will be updated as soon as more information is available.