Two killed as 100 vehicles crash on foggy highway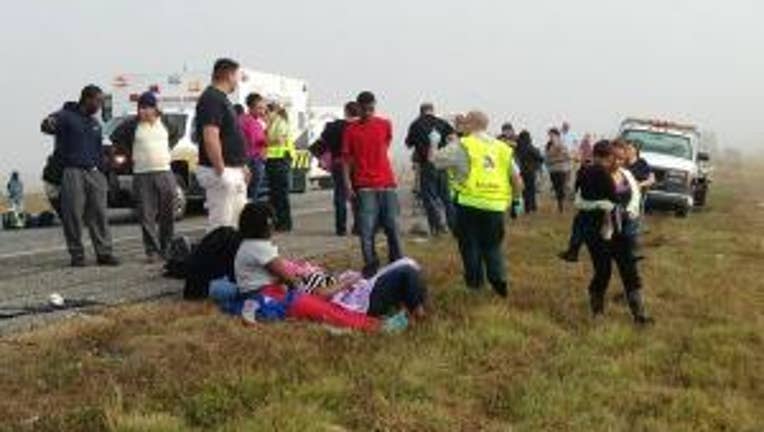 HOUSTON -- At least two people were killed and as many as 120 injured in Thanksgiving pileups involving an estimated 100 cars on a foggy stretch of highway in southeast Texas, authorities said.

The first accident -- a multi-car wreck in the eastbound lands of Interstate 10 -- occurred about 8:45 a.m., according to the Texas Department of Public Safety. Chain-reaction crashes followed, the department said in a news release, and included several accidents in the westbound lanes of the intersate, southwest of Beaumont in Jefferson County.

"Initial reports at the time of the crash indicated there was dense fog, which could be a contributing factor to those crashes," Texas Highway Patrol Trooper Stephanie Davis said.



The two fatalities occurred in the same vehicle, authorities said, and the victims were a male and a female. The two were killed when their vehicle was hit from behind by an 18-wheeler, the Department of Public Safety said.

Jefferson County Deputy Sheriff Rod Carroll said that at least 80 and as many as 120 injured people were taken from the scene. The most seriously injured were being transported to Houston, about 75 miles away.

-- CNN

To read the full CNN article, click here.